What Festivals Mean For Music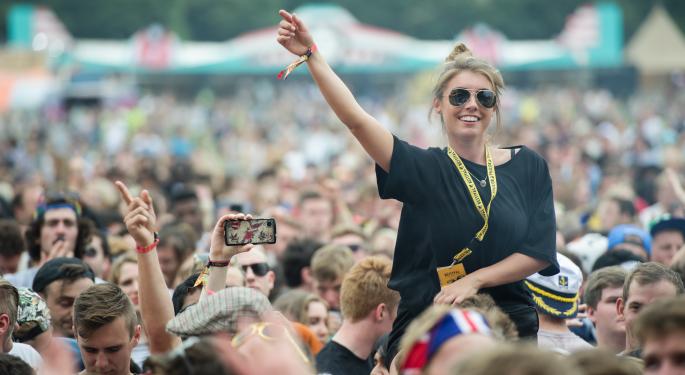 Semetric co-founder Marie-Alicia Chang went over how festivals and other live performances are helping boost download sales and music streaming on CNBC recently.
"It's been a challenging time because people have more and more embraced ... online and digital platforms and services. So in terms of the traditional recording industry, they're had a little bit of ... catching up to do in sort of how to bring people into more of a 360 ... digital experience," said Chang.
Chang highlighted the trend of festivals driving part of that experience as an interesting one, with festivals like Reading helping participating artists' music hit streaming and downloading highs for the year.
Related: Google Vs. Amazon: The Drone Wars
"So what that means is live events like festivals that draw so much attention and so many fans together, and really engage people drive online streaming. And that means people go and they want to listen to the tracks," said Chang.
She noted an eight-million person subscription increase in music streaming services like Spotify in addition to the increase in Apple Inc. (NASDAQ: AAPL) iTunes downloads.
Jason Cunningham had no position with the mentioned entities while writing this article. Visit Jason on Twitter at @JasonCunningham and @Benzinga.
Posted-In: CNBC Marie-Alicia Chang Reading Festival Semetric SpotifyCNBC Media Best of Benzinga
View Comments and Join the Discussion!