A Crypto Valley, $1.1 Million Domain Name And Argentina Highlight Bitcoin's Week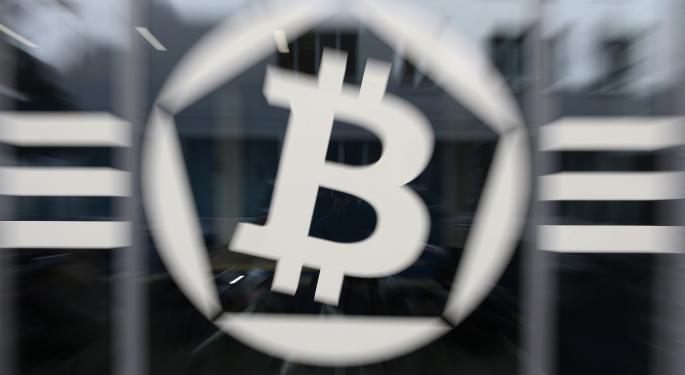 This has been another big news week for bitcoin, with a $1.1 million domain name, a Crypto Valley and one country most likely to adopt bitcoin.
Switzerland Building Crypto Valley
The Wall Street Journal reported that Switzerland's regulatory stance on bitcoin, respect for privacy and respect for security are encouraging bitcoin activity. Projects like Ethereum and Monetas are beginning to locate in Switzerland.
In the same way Hewlett-Packard sparked Silicon Valley, these early seed-stage companies could grow into a solid foundation for the world's most advanced financial technology.
Bitcoin Foundation Asks Court To Dismiss Charges
Coindesk reported that the Bitcoin Foundation has formally asked a Florida court to dismiss money laundering charges. In their amicus brief, the foundation stated that Florida is improperly applying statutes. The foundation further state that until specific bitcoin regulations are passed, prosecutors should refrain from applying ambiguous statutes.
Related Link: The Reason Every Company Doesn't Accept Bitcoin
BTC.com Snatched Up For $1.1 Million
Crypto Coin News reported GAWMiners purchased the domain "btc.com" for $1.1 million dollars. CEO Josh Garza stated, "We need to invest in what we believe in. There is no better way to show you believe in something than by investing your money and time."
Purchases like this should draw attention to the quickly growing industry.
Payment Provider GPN To Offer Bitcoin Solution
CNBC reported Global Payments has entered into a referral agreement with BitPay. The deal enables GPN to integrate a bitcoin payment solution to its worldwide customer.
BitPay's Tony Gallippi said, "This partnership with Global Payments allows ecommerce and retail merchants to easily accept bitcoin payments."
Thomson Reuters Adds Bitcoin Pricing To Trading Software
Coindesk reported Thomson Reuters has added bitcoin pricing to its Eikon platform. The tool lets users discover profitable opportunities in a variety of assets around the world. The report said consumer demand drove the decision.
Index Ranks Argentina Most Likely To Adopt Bitcoin
Coindesk also reported Argentina is the most likely country to adopt bitcoin based on a new index.
The index, called the Bitcoin Market Opportunity Index, weighs factors like technology penetration, politics and economics. Argentina came out on top and was followed by Venezuela, Zimbabwe and India.
Disclosure: At the time of this writing, David Smith has a long bitcoin position and owns So What's Bitcoin?
Posted-In: Bitcoin bitcoin weekly recap BitPay CNBCTech Media Best of Benzinga
View Comments and Join the Discussion!