The New York Times Makes History (Again) In The Marijuana Space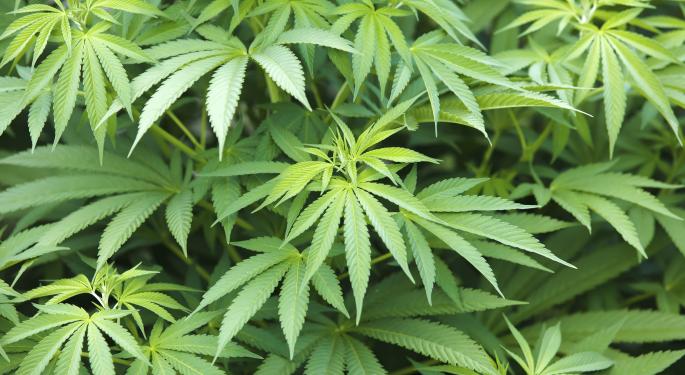 The August 2, 2014 edition of the New York Times will go down in history as the first major news publication to allow a marijuana company to purchase advertising space.
Leafly, the "Yelp For Weed," ran a full page ad featuring its apt new slogan, "Just Say Know." Leafly.com has a database of hundreds of strains of marijuana, and offers services ranging from dispensary and delivery locators to a search engine that allows users to find their perfect bud.
The advertisement showed a young woman jogging, with a caption reading "While Molly had cancer, she preferred a sativa cannabis," as well as a man standing on the steps of a Brownstone, with a caption reading "Ian choose an indica cannabis strain to treat his MS symptoms."
The company's new slogan was designed to encourage medical marijuana users to become educated on the cannabis they use, and playfully reference the 1980's "Just Say No" anti-drug campaign championed by former first lady Nancy Reagan.
Leafly is a wholly owned subsidy of Privateer Holdings, which is a private equity firm with a diverse portfolio of marijuana-centered businesses. Monday, Privateer CEO Brendan Kennedy was on CNBC's "Squawk On The Street" to discuss the ad.
Related Link: Marijuana Weekly Roundup: The New York Times Is Ready For A Change"
Kennedy mentioned that the timing following New York's passage of the Compassionate Care Act was perfect, and that when "the New York Times editorial board came out in favor of repealing prohibition, [they] knew that [they] had to run it."
The Leafly team had been working on the ad for twelve months before it was published, and Kennedy noted that the design team used this experienace as "an exercise to see what the first mainstream ad from the cannabis industry would look like."
The list price for a full page ad in The New York Times is approximately $180,000, but according to the interview, the company did not pay the normal rate. When asked if the firm got a special discount due to the content, Kennedy simply responded "I am suggesting that we are really good at negotiating."
One surprising aspect of the interview was that Kennedy, unlike many CEO's in the marijuana space, did not come out fully in favor of recreational legalization. "We are in favor of legalizing medical cannabis, and we are in favor of repealing prohibition... [marijuana] is a schedule 1 narcotic, grouped with heroin and LSD, and 8 out of 10 americans think that is crazy, so it is time for politicians and bureaucrats to catch up with the rest of America."
Later in the interview, Kennedy discussed marijuana as a product, citing that "86% of americans believe medical cannabis should be available if it is prescribed by a doctor," and that medical marijuana is a "mainstream product that is used by everyday americans."
According to the well spoken CEO, Leafly's key users range from "people in their twenties and thirties, to soccer moms in their forties and fifties, and retired people… looking for additional resources to solve their medical problems."
The ad has been widely considered a success, gaining publicity from with major media outlets across the web including BuzzFeed, Business Insider, and the Wall Street Journal.
Posted-In: advertising CNBC marijuana The New York TimesHealth Care Politics Media General
View Comments and Join the Discussion!