Dennis Gartman On Thursday's Selloff: Fundamentals, Psychology & The Media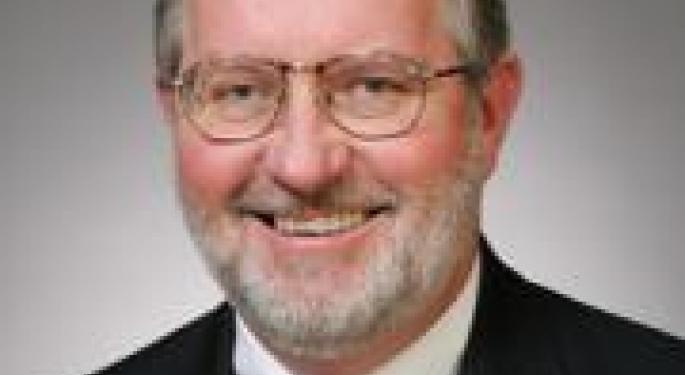 Dennis Gartman was on CNBC Thursday night and was asked the question: What changed today? (in reference to Thrusday's selloff).
His answer: Nothing has fundamentally changed, but the psychology has changed.
Gartman's statement hit the nail on the head, as the sentiment has indeed started to shift to negative. But the psychology didn't start changing Thursday; it was just noticed by the mass media.
The sentiment actually started changing last week when investors started dumping individual stocks on good earnings reports. Savvy traders who picked up on this tell were positioned well for Thursday. The evidence is explored below.
Last Thursday, Southwest Air (NYSE: LUV) reported an excellent quarter with adjusted earnings of $0.70 versus estimates of $0.55. The company beat on the top line as well. The stock spiked up in early premarket trade, but then near the open, the stock made a sharp reversal quickly falling a dollar and finishing the day in the red.
Related Link: Tibco CEO Talks Business Priorities
On Tuesday, Aetna (NYSE: AET) blew away both the top and bottom line numbers. The stock rallied sharply in the premarket, but quickly gave back the gains and finished the day sharply in the red.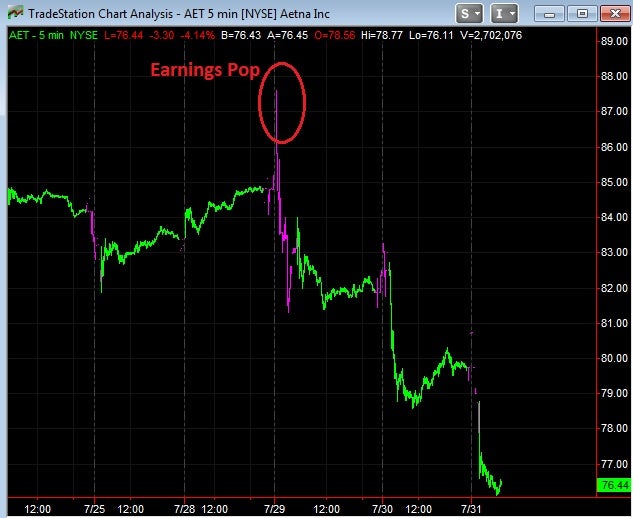 Wellpoint (NYSE: WLP) followed suit on Wednesday, rallying sharply in the premarket on solid earnings, but then opening at the high and within an hour had fallen more than eight points from the open.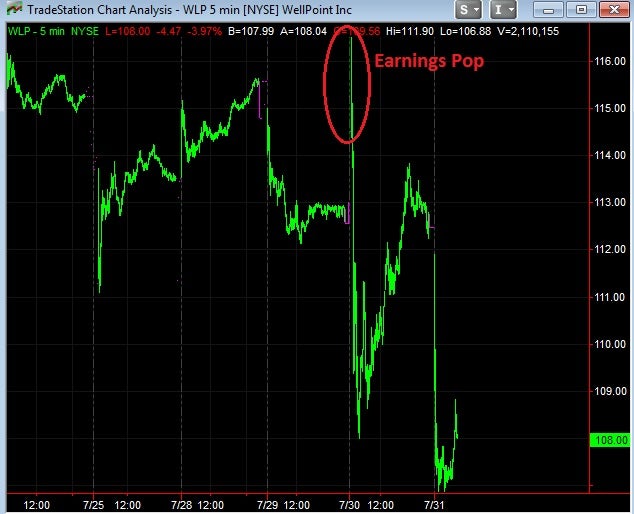 Wednesday night, Yelp (NYSE: YELP) reported decent numbers, the stock quickly rallied six points after hours but within minutes gave it all back. The next day the stock fell another eight points.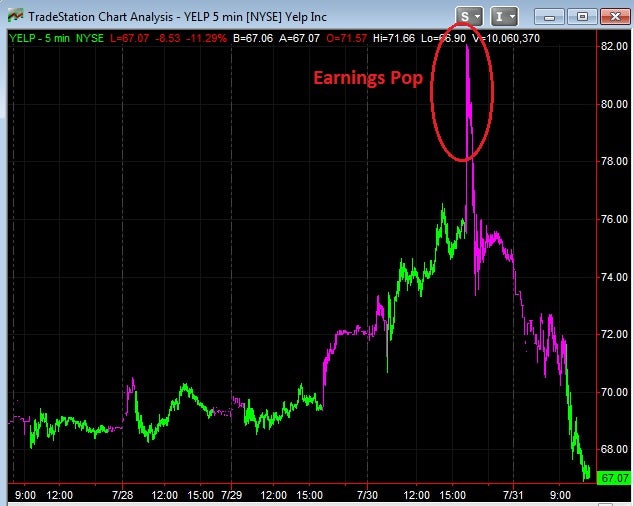 Thursday morning, both Exxon Mobil (NYSE: XOM) and Mastercard (NYSE: MA) reported good quarters. Both stocks again popped in the premarket but then quickly gave the gains back and finished heavily in the red on Thursday.
Exxon Mobil: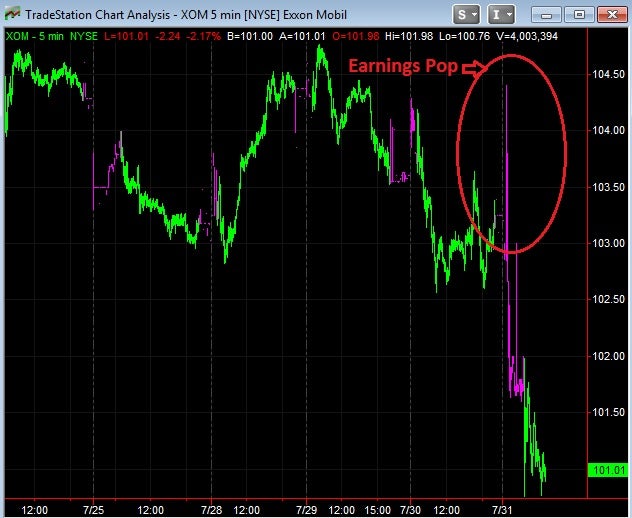 Mastercard: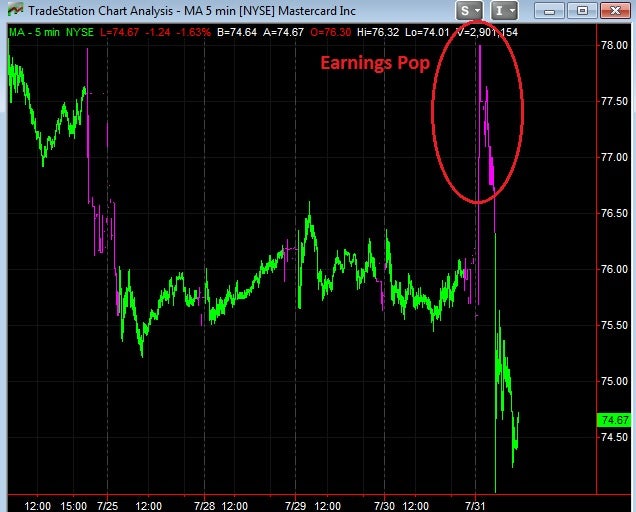 It is one thing to sell a stock on a disappointing earnings report; it is quite another to sell a stock on a strong report. But that has been the trend for the past week, and that was a tell. The market was telling us from the action of these individual issues that sentiment was shifting. Investors were taking chips off the table despite strong fundamental reports.
Argentina might have been a catalyst that kick-started the masses into selling on Thursday, but the smart money was reading the trading action earlier this week and positioning themselves for a possible broad market selloff.
Tags: CNBC Dennis Gartman
Posted in: Psychology Top Stories Media Trading Ideas General Best of Benzinga