3 Business Tips From Pandora Founder Tim Westergren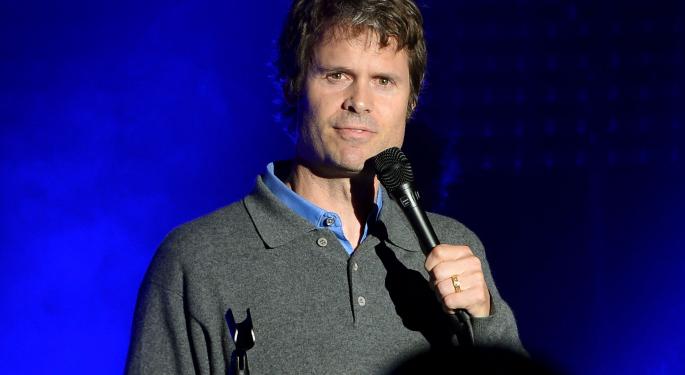 Being the founder of an Internet music-streaming service behemoth can definitely be stressful, so it's important for people like Pandora (NYSE: P) founder Tim Westergren to find time to relax.
Westergren told Benzinga that he likes to chill out with a book; he enjoys fiction, historical fiction and nonfiction. He's currently reading Stumbling on Happiness by Daniel Gilbert.
Related: 5 Things You Didn't Know About Twitter CEO Dick Costolo
Westergren was nice enough to sit down with Benzinga and share some wisdom on business, leadership and how to be successful in each.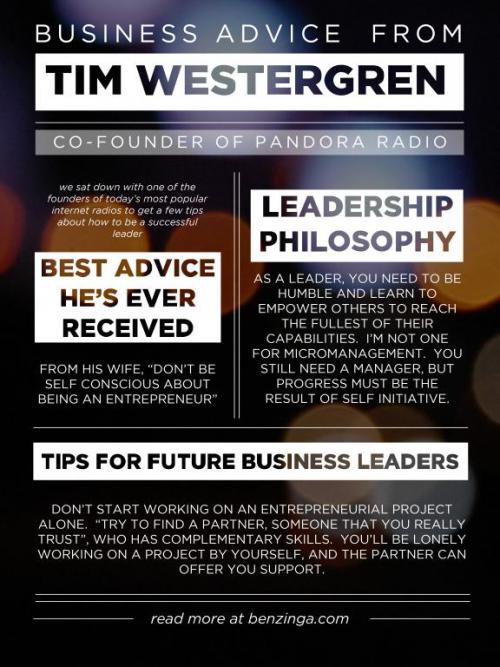 Philosophy Of Collaboration
Much of what Westergren had to say was related to effective collaboration. His leadership philosophy not only involves hiring smart people, but also helping them reach their full potential.
He takes a somewhat laissez-faire approach to management, and said that there's a lot of freedom within the management structure at Pandora.
"I'm not one for micromanagement," he said.
Good Communication Across Groups
Westergren is a big believer in meetings, but they need to be done right. Meetings aren't being conducted correctly when they are hindering a company's productivity.
The key is to only include those who need to be involved in meetings, Westergren said.
"Keep it to headlines only, and discuss specific particularities that are only relevant to parts of the group at a later time," he said.
Team Up
Another aspect of collaboration he emphasized was partnership. Westergren warned against starting an entrepreneurial project alone. His advice is to work with a trustworthy person who has complementary skills.
"You'll be lonely working on a project by yourself," he said, "and the partner can offer you support."
Speaking of partners, Westergren's best piece of advice comes from his wife: Don't be self-conscious about being an entrepreneur.
Editor's note: This article was originally published on June 23, 2014.
View Comments and Join the Discussion!
Posted-In: comments Founder PandoraEntrepreneurship Success Stories Startups Media Interview Best of Benzinga