Verizon Demands Netflix 'Cease And Desist' As Streaming Saga Continues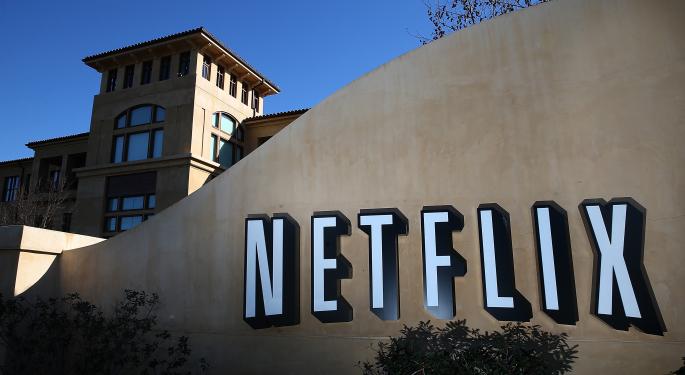 The conflict between Netflix (NASDAQ: NFLX) and Verizon (NYSE: VZ) ramped up Thursday when Verizon issued a cease and desist demand letter insisting Netflix stop telling its customers that Verizon was at fault for poor streaming quality of Netflix content.
Netflix's "on-screen" messages, shown in a tweet below, blamed Verizon for any problems consumers had with streaming of Netflix programming.
Oh snap, netflix. pic.twitter.com/wMfavoHOyj

— Yuri Victor ♥ (@yurivictor) June 4, 2014
Verizon vehemently denied the Netflix allegation. In the demand letter Verizon said, "There is no basis for Netflix to assert that issues ... are attributable solely to the Verizon network."
The letter was only the latest in a series of quick responses from Verizon to Netflix attacks. When word of the Netflix messages gained media attention Thursday, Verizon immediately called them "inaccurate," "misleading," and a "PR stunt." The company added that Netflix likely caused any problems experienced by customers.
Related: Netflix Launches 'On Screen' Attacks Against Verizon's Slow Streaming Speed
In the letter, Verizon public policy chief, Randal Milch wrote, "As Netflix knows, there are many different factors that can affect traffic on the Internet including choices by Netflix in how to connect to its customers and deliver content to them, interconnection between multiple networks, and consumer in-home issues such as in-home wiring, Wi-Fi, and device settings and capabilities."
"In light of this," the letter concludes, " Verizon demands that Netflix immediately cease and desist from providing any such further 'notices' to users of the Verizon network."
The conflict between Netflix and Verizon about who was responsible for maintaining sufficient streaming capability on the network has grown to include other ISPs, according to ArsTechnica.
According to ArsTechnica, messages similar to the one appearing on Verizon have been showing up on other ISPs, including AT&T (NYSE: T), for at least a month in what Netflix describes as a "test" designed to inform customers that their Netflix experience was being affected by congestion on their broadband provider's network.
Responding to the demand letter--which threatens legal action for non-compliance--Netflix spokesman Jonathan Friedland said, "This is about consumers not getting what they paid for from their broadband provider. We are trying to provide more transparency, just like we do with the ISP Speed Index, and Verizon is trying to shut down that discussion."
At the time of this writing, Jim Probasco had no position in any mentioned securities.
Posted-In: AT&T CNBC Netflix Randal Milch VerizonLegal Tech Media Best of Benzinga
View Comments and Join the Discussion!