Jason Kolbert Excited By Biotech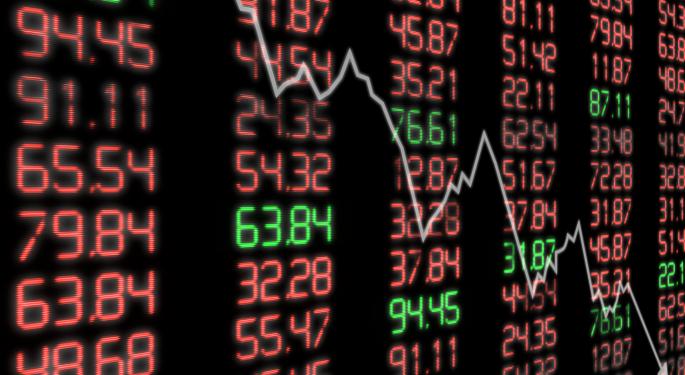 Jason Kolbert, Maxim Group's senior managing director and head of healthcare equity research, is convinced that the biotech sell-off last week was an unfair move on the side of investors, as the sector enters a transitional period of improving results, which will lead to better valuations.
He discussed his views on CNBC's Squawk Box Monday morning.
"We had 56 percent outperformance last year; so there's a little bit of a normal, healthy correction. Part of what's seemed to trigger the sell off was concerns over pricing around Gilead Sovaldi, but when we do the math, we see a pharmaco-economic value in Sovaldi. It really is a god value for the price. And the government doesn't regulate pricing of drugs, at least not in the United States," said Kolbert.
From 2000-2010, the sector saw an average of 24 new drugs getting approved per year. In the last three years, Kolbert noted, that number has hit 32 new drugs per year. He claimed that fewer drugs are failing in clinical trials and fewer side effects, which he believes will translate into a higher evaluation of the biotech sector.
Related: Biotech ETFs Come Back Down To Earth
"When we combine this with things like M&A activity as well as changes in the laws, like the Jobs Act, is resulting in a robust IPO market. That's part of the element that's driving the outperformance in the sector," said Kolbert.
Kolbert highlighted the "broad range of new drugs coming," which include cell therapy, regenerative medicine, drugs for targeted therapies, and cure rates that are over 90 percent for certain illnesses. He believes that these factors are helping to usher in a "new period of merit in medicine," which Kolbert said comes from a better understanding of biology and better chemistry from scientists; calling it a "a revolution of new therapies."
Kolbert stated that it's an exciting time to be in biotech.
 Jason Cunningham had no position with the mentioned entities while writing this article. Visit Jason on Twitter at @JasonCunningham and @Benzinga.
Posted-In: CNBCBiotech Earnings News Sector ETFs Guidance Media ETFs
View Comments and Join the Discussion!