Nelson Peltz To Pepsi: You Won't Stop Me From Speaking To Other Shareholders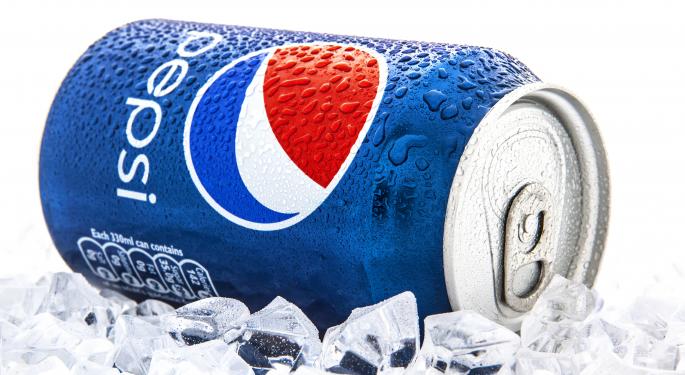 When PepsiCo (NYSE: PEP) reported its fourth quarter results on February 13, Indra Nooyi, Chairman and CEO said, "we believe that our portfolio, as currently constructed, positions us to maximize value creation. As a result, we are not making significant structural changes, including to North American Beverages."
Nooyi didn't mention Nelson Peltz by name, but she didn't have to.
Activist investor Nelson Peltz's firm Trian Fund Management owns a $1.2 billion stake in Pepsi and has been pushing the company to merge with Mondelez International (NASDAQ: MDLZ) to create a snack and beverage behemoth with one of the world's most valuable portfolio brands. Failing that, Peltz has suggested that Pepsi split its snacks and beverage businesses, which would allow each segment to better focus on operational improvements.
"Two leaner and more entrepreneurial companies" would boost sales and margins in the snacks business, while the drinks business would generate a stable cash flow that could be returned to shareholders, Peltz argued in a 37-page letter to Pepsi's board of directors on February 20.
Related: Is Best Buy A 'Best Buy' Following Its Earnings?
Ironically enough, on the same day that Peltz delivered his letter to Pepsi's board, Brian Cornell, CEO of Pepsi Americas Foods spoke at the Consumer Analyst Group of New York Conference.
Cornell said, "We've honestly spent a significant amount of time studying different structural options" and that "we've concluded the best option for the company and for shareholders is to keep these businesses together."
In other words, Pepsi's position remained the same as it always has been towards Nelson Peltz: If ain't broke, don't fix it.
On Thursday, Peltz took his activist battle to a new level by contacting other large shareholders. Peltz told CNBC he has "relentlessly" taken his case to other major shareholders and received a positive response. To prove his case, Peltz hinted that he is prepared to purchase a further stake in Pepsi shares.
As of the end of December 2013, Vanguard Group was Pepsi's largest investor, holding 86.88 million shares, which represented a 5.71 percent stake. Blackrock, the second-largest shareholder, held a 74.86 million share stake, representing a 4.92 percent ownership of the company. By comparison, Trian Fund held only 12.35 million, or 0.81 percent of the company.
This begs the question: will Peltz count on the support from larger shareholders?
View Comments and Join the Discussion!
Posted-In: Brian Cornell CNBC dealBook Indra Nooyi Mondelēz International Nelson PeltzNews Media Best of Benzinga