Target Previously Trashed This Security Technology That It Now Embraces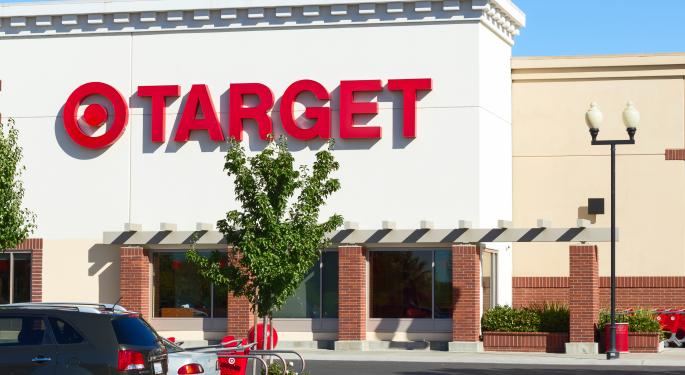 When you're hacked and far more than 40 million of your customers' private data is posted on the internet, you better have a good answer to the question, "how will you prevent this from happening again?"
Target (NYSE: TGT) CEO Gregg Steinhafel had an answer: A type of credit card company that the company once threw to the trash.
Europe already has it; America doesn't and that's why hackers wave an American flag when they pick their targets. Chip-based credit cards—where a smart chip embedded in the card work with special readers—are widely adopted in Canada and Europe.
While no technology is 100 percent hacker-proof, they make it far more difficult for data to be stolen as it was in the case of Target and Neiman Marcus.
If Canada and Europe are using it, why not the United States? The usual—one industry group is mad at another. Remember the whole card swipe fee debate? The financial industry and retailers still don't agree on the particulars of those fees and that created an environment where they don't want to agree on anything, according to the Wall Street Journal.
But regarding this issue, it's no cheap endeavor and if one side commits the billions of dollars for card development, upgrades to card readers, etc., they want to know that the other side will do the same.
Related: No Easy Ending In Sight As Fed Battle Over Debit-Card Transaction Costs Rages On.
In Target's case, Visa was none too happy when the plug was pulled on the technology in 2004 when the two companies were working together to bring it to Target's 1,000-plus stores.
Executives in Target's credit card division wanted to keep the program but higher-ups, including CEO Steinhafel, reportedly put the ax to the program when it was found that it increased checkout times by a couple of seconds—a small amount of time but when added up throughout the day, caused a noticeable increase in the amount of time customers stood in line.
"I think we're ready to move," Steinhafel said in a January 13 interview with CNBC. Target, he said, was "out front of the industry, and the industry didn't follow."
He argued that the reason the program was cut was because the program would only work if other retailers jumped on board. When it was clear that they wouldn't, Target was forced to cut the program.
Two versions of the story but one thing is clear: Target is ready to move and other retailers, scared that they could be the next Target, seem ready as well.
But don't expect to get a new card in the mail any time soon. The wheels of change still aren't spinning in a way that suggests any real steps have been taken.
Disclosure: At the time of this writing, Tim Parker had no position in the above named companies.
View Comments and Join the Discussion!
Posted-In: CNBC Gregg Steinhafel Target Wall Street Journal Wall Street JournalNews Legal Media Best of Benzinga