Gerald Storch Explains Holiday Season 2013's Retail Slump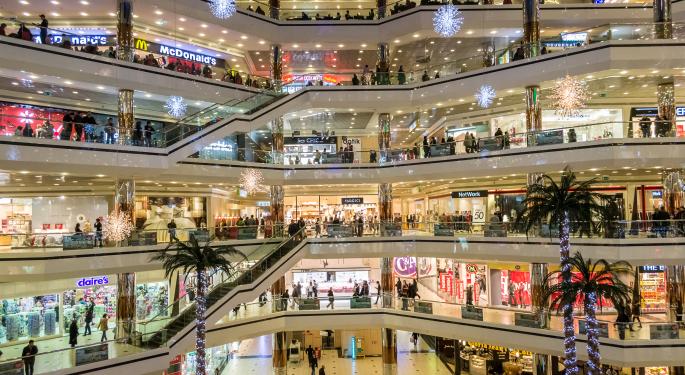 Marking the last day plunge that some shoppers take on Christmas Eve, Gerald Storch, founder and CEO of Storch Advisors and former chairman and CEO of Toys "R" Us, went behind the scenes of the successes and failures of the retail sector this holiday season on CNBC's Squawk Box Tuesday morning.
As the hours count down until Christmas, shoppers are still hitting the brick and mortar stores, which Storch noted are profitable at an estimated average of 30 people doing in-store shopping per hour. He confirmed that the extra business was worth the cost off keeping some stores open through the night during this time of year, especially when compared to an average day in the middle February; when stores aren't as busy.
Still, he considers this holiday shopping season a big disappointment for retailers, and sees margins as a bigger problem than sales due to both opine window shopping and a "hyper-promotional environment." He said even if December 26 is a huge shopping day with lots of sales, it's at clearance prices.
"The traffic at brick and mortar stores is off sharply," said Storch, going on to say that he believes ShopperTrak's data is reliable and accurate when reporting that shopper traffic has decreased by 21 percent the week before Christmas year-over-year.
Related: Signs Pointing Toward Another Santa Claus Rally In 2013
Storch thinks that this suggests that consumers are taking to online window shopping to better strategize their in-store trips, while also finding the best deals available in addition to buying less.
"Everyone thinks sales are running negatives. It was a very short season, you know, overall traffic is way down. Internet growth is substantial…but it's not nearly enough to offset it, because the bricks and mortar stores [are] still 90 percent of all sales," said Storch.
"So even though the Internet could be up 20 percent, it [isn't] going to make any difference in the total result."
Jason Cunningham had no position with the mentioned entities while writing this article. Visit Jason on Twitter at @JasonCunningham and @Benzinga.
View Comments and Join the Discussion!
Posted-In: Brick and Mortar CNBC CNBCEarnings News Retail Sales Economics Media Best of Benzinga