Ackman Takes Stake in Freddie Mac, Fannie Mae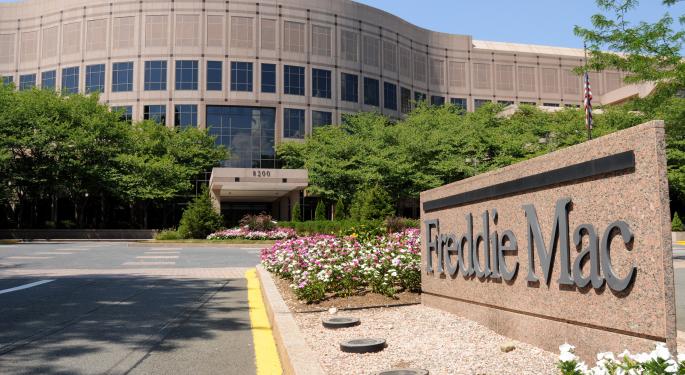 Hedge funds released their quarterly 13f reports on Thursday, and Bill Ackman's Pershing Square was no exception. The 13f contained the names of the six stocks that are widely known to be held by Ackman.
The following morning, Pershing Capital released a surprising 13D which disclosed the hedge fund has taken a 9.98 percent stake in Fannie Mae (OTC: FNMA) and 9.77 percent stake in Freddie Mac (OTC: FMCC).
The bombshell report comes a day after Bruce Berkowitz of Fairholme Capital Management announced on CNBC that he and other investors were prepared to recapitalize both mortgage insurers. "We have the infrastructure. We could have the money. We can make a reasonable return. We don't have to be greedy. We don't have to have federal support," Berkowitz told CNBC's David Faber.
While Berkowitz has publicly discussed his involvement with the future of the mortgage insurers, Ackman has only spoken about the companies during the financial crisis in 2008. Ackman has never hinted at taking ownership stakes in either company. His involvement represents a complete 180 from previous investments, such as J.C. Penney (NYSE: JCP) and Procter & Gamble. (NYSE: PG)
As this is a developing story, there have been no public comments made by any of the companies involved or Pershing Square.
Posted-In: Bill Ackman Bruce Berkowitz CNBC Fairholme Capital Management fannie mae freddie macEconomics Media Best of Benzinga
View Comments and Join the Discussion!