Carl Icahn and Tim Cook: Meet, Eat & Tweet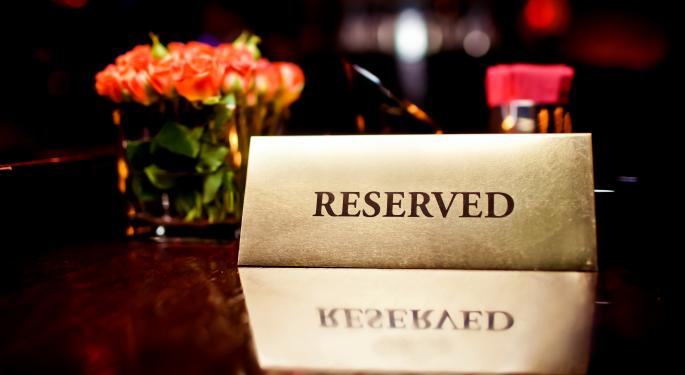 We're not sure if Carl Icahn was gifted a free iPhone after his dinner with Tim Cook, but we definitely know that it happened.
Icahn has made headlines recently for praising Apple products and for using Twitter to alert followers to his plans with the company's CEO, but more importantly for owning at least $2 billion worth of Apple stock.
So went the tweet from billionaire investor, Carl Icahn Tuesday as reported by CNBC:
Had a cordial dinner with Tim last night. We pushed hard for a 150 billion buyback. We decided to continue dialogue in about three weeks.

— Carl Icahn (@Carl_C_Icahn) October 1, 2013
Tim, of course, is Apple (NASDAQ: AAPL) CEO Tim Cook. The $150 billion buyback is 33 percent more than the amount Apple promised in April when it said it would cough up $100 billion by the end of 2015. Apple said $60 billion would be in the form of a share buyback program. The company also raised its dividend 15 percent according to CNBC.
In a follow-up interview on CNBC, Icahn reiterated his position that the $60 billion buyback figure is excessively low. The conversation got "testy" when talking about the Apple board and a bigger buyback. At one point Icahn said, "The board isn't God."
In the CNBC interview Icahn made it clear he "won't go away" when it comes to Apple.
Saying his company owned close to $2 billion worth of Apple stock, Icahn said he planned to keep the dialogue going with Tim Cook and with Apple.
Related: Four Apple Headlines From Monday You Might Have Missed
Apple shares were up almost $12 on the day at $488.70 immediately following the Icahn interview on CNBC Tuesday.
From Icahn's perspective, Apple is missing a golden opportunity by not issuing a large share buyback. The activist investor indicated he intends to represent the shareholders and their wishes, even if the board disagrees with spending more money.
"I feel very strongly about this," Icahn told CNBC." I can't promise you the stock will go up and I can't promise you they will do the buyback, but I can promise you that I'm not going away until they hear a lot more from me concerning this."
CNBC's Jim Cramer took Icahn's side back in August when he said he thought the company should give the investor a seat on its board.
Cramer said, "Maybe he wants a seat at the table. Would I give him a seat? Yeah. I think Icahn is the single best investor in America today, so yes I would."
The main source of Icahn's frustration seemed to be the fact that he sees Apple stock as undervalued and notion of a large buyback a "no-brainer." In August, Icahn told Reuters, "Apple has the ability to do a $150 billion buyback now by borrowing funds at 3 percent.
In that same interview Icahn said that if the company did the buyback and earnings increased at 10 percent, the stock would trade at $700 a share.
At the time of this writing, Jim Probasco had no position in any mentioned securities.
View Comments and Join the Discussion!
Posted-In: activist investor Apple buyback Carl IcahnNews Buybacks Events Media Best of Benzinga