Shutting Down Beneath The Debt Ceiling With Darrell Cronk and Michelle Girard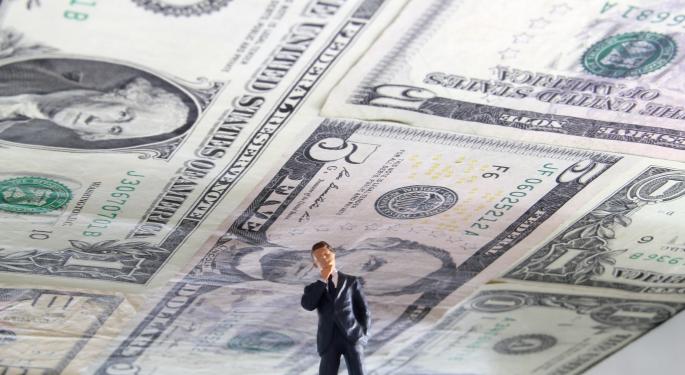 Northeast regional chief investment officer at Wells Fargo Private Bank Darrell Cronk and Royal Bank of Scotland chief U.S. economist Michelle Girard discussed how the government shutdown is likely to effect equities moving forward on CNBC's Squawk Box Tuesday morning. 
"I think another big thing here though is whether or not, away from just the government sector, all of this undermines activity in the private sector in the sense that that the uncertainty keeps business from doing things. I mean, the truth is, it feels like we've gotten a lot more used to these kind of events," said Girard. 
"I mean, looking at the markets, we're not seeing the kind of discord that we've seen , or disruptions that we had seen last time. I don't know if we'll actually see as much. If businesses themselves are starting to take this in stride, and in that sense, it made polls less risk than you might think." 
Related: Brent Slides On Government Shutdown, Increasing Supply Prospects
Markets have a history of maintaining positive outcomes after government shutdowns in the United States, but the issue of the debt ceiling is looming over the nation, and troubles could be heavy as more weight is added from the stress of less stability. 
"I think if you get into next week, you know, middle part of next week, towards the end of next week, I think the market will start to get some anxieties and work towards October 17,"said Cronk. 
"You know, the reality is, as foolish and as dumb as it is to shut the government down, right? And we all acknowledge that. The dangerous thing is the debt ceiling, right? So you can move from a foolish, dumb scenario that the government is working through, and then channel that political energy towards a more dangerous scenario, which is really the debt ceiling." 
At the time of this writing, Jason Cunningham had no position with the mentioned entities. Visit Jason on Twitter @JasonCunningham.
Posted-In: CNBC News Futures Politics Economics Hot Markets Media Best of Benzinga
View Comments and Join the Discussion!