Wayin's Scott McNealy: How Good Tech Companies Are Molded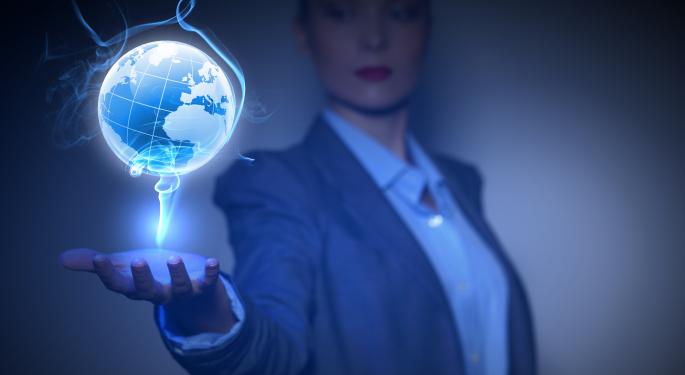 Scott McNealy, chairman of Wayin and infamous co-founder of Sun Microsystems, had a chuckle when he said that he sent Twitter's CEO Dick Costolo condolences and congratulations at the same time while he was a guest host on CNBC's Squawk Box Tuesday morning.
"There's nothing more constraining than having to deal with the day to day, having to deal with the scrutiny," said McNealy, following the comment with praise for Twitter's ability to use their initial public offering to their public relations advantage.
McNealy said that it's more satisfying rather than fun as a company goes public.
In terms of what the next big thing in tech is, McNealy cited a lengthy history of disruptors that seemed to dominate the Web until another innovation hit the scene.
"Each one had their own little gimmick," said McNealy as he went down the list.
Related: What's With All the Tech Company Logo Changes?
He finished by noting Twitter as something that is very interesting moving forward. McNealy went on to talk about Apple's (NASDAQ: AAPL) future innovations, saying that he's biased when it comes to following the culture of a very successful CEO.
"Steve was incredible and probably the only guy whose done it many, many times as opposed to being an accidental empire that a lot of us were part of," said McNealy, before commenting on his new venture.
"We'll see whether Wayin is a second act here or whether Sun was just a magic moment, but it was tough to follow the Watsons at IBM (NYSE: IBM), it was tough to follow Hewlett and Packard at Hewlett-Packard (NYSE: HPQ), it's been tough to follow Bill Gates at Microsoft (NASDAQ: MSFT), and I guarantee you, it's going to be really tough to follow Steve Jobs at Apple. He was special," said McNealy, going on to say that a good company molds around the CEO's personality and expertise.
At the time of this writing, Jason Cunningham had no position with the mentioned entities. Visit Jason on Twitter @JasonCunningham.
Posted-In: CNBC News Movers & Shakers IPOs Hot Movers Tech Media Best of Benzinga
View Comments and Join the Discussion!