How the NFL Turned CBS Back on for 3 Million Time Warner Customers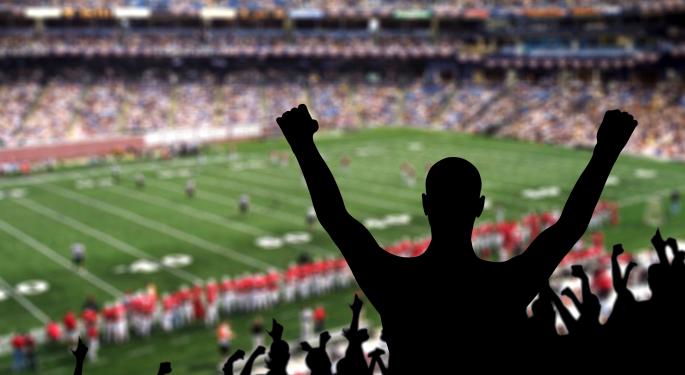 Say what you want about the NFL and its influence over consumer behavior, but if you're one of the three million Time Warner Cable (NYSE: TWC) customers who haven't had access to CBS (NYSE: CBS) programming over the past month, you probably have the NFL to thank for restoring your service.
On Monday, the two sides announced that they had penned an agreement that would allow full restoration of CBS to Time Warner Cable customers in key markets like Dallas, New York, and Chicago.
The press release says very little about how the conflict came to a resolution. Glenn Britt, Time Warner Cables' Chairman and Chief Executive Officer, said, "While we certainly didn't get everything we wanted, ultimately we ended up in a much better place than when we started."
Does this mean that the winner in this battle was likely CBS? According to analyst Will Power, who appeared on CNBC Tuesday morning, it was likely a draw with a slight edge going to CBS and to read the rest of the press release would seem to indicate that to be true.
Time Warner mentions how it was encouraged by the more than 50 consumer organizations that joined it in its call to Congress and FCC to reassess the 1992 retransmission consent rules that are hurting customers.
But despite retransmission rules, it's likely that the main motivation to end the conflict had to do with football. About a month ago, when all of this began, summer TV viewers were watching only one hit show on CBS: "Under the Dome" which has proven to be a huge success but nothing compared to what starts this Thursday: Football—NFL football.
From the beginning, experts familiar with the matter said that each side had a limited amount of time to play hardball because blacking out the NFL wasn't an option. With the recent rumors of Google's YouTube possibly entering a bidding war for the NFL Sunday Ticket, it's clear that the NFL has plenty of new distribution channels outside of the traditional networks.
CBS and Time Warner may not have agreed on much but they likely agreed that putting the NFL in the middle of this dispute is bad for business for each company as well as all of broadcast TV—a model that has come under significant criticism of late.
Like one of those high net-worth divorce settlements, the terms of the deal were not disclosed and don't expect them to be. This brings a relatively quiet end to what become a very public battle.
Disclosure: At the time of this writing, Tim Parker had no position in the companies mentioned.
Posted-In: CBS CNBC nflCNBC News Legal Tech Media Best of Benzinga
View Comments and Join the Discussion!