Chatting Economic Reform With Columbia University Graduate School of Business Dean Glenn Hubbard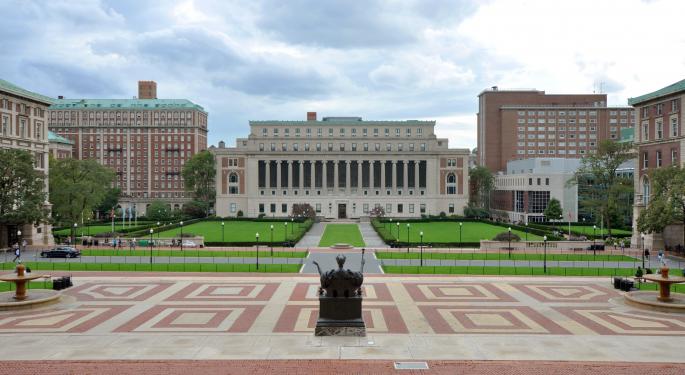 Glenn Hubbard, former Deputy Assistant Secretary at the U.S. Department of the Treasury, and former Council of Economic Advisers chairman, chatted with the folks on CNBC's Squawk Box on Monday morning about the need to have a serious nationwide conversation on economic reform.
Hubbard, currently the Dean of the Columbia University Graduate School of Business, views the issue within a historical context.
"Basically, what happens to a great power when it stumbles is that its politics don't keep up with economics. That was true in Rome, it was true in China centuries ago, Imperial Spain, [and the] Ottoman Empire," said Hubbard.
"True today, our problem is the debt crisis."
He believes that the core of the problem is that the nation is on an unsustainable path on the federal level, but Hubbard says that growth is possible if we take immediate action.
"We've got to get on a glide-path to slow the spending on entitlements programs so that we bring down government spending and debt overtime. We can do it in a way that's progressive, we can do it in a way that's gradual, but we've got to start now," said Hubbard.
All of the government's social promises can't just simply be broken, so a major question remains of how to execute a spending slowdown while protecting the societal interests of the lower and middle classes.
Hubbard cited services for taxpayers, benefits for employees and retirees, and returns for bonds holders as promises that were supposed to be kept, saying that when "we promise more than we can deliver, we have to renegotiate."
"At the federal level, we need policies that encourage state and local governments to actually move to reasonable accounting, so you don't lie about the future," said Hubbard.
If the United States had more "reasonable economic growth in the country," Hubbard continued, then many local governments would be okay.
So if getting through the nation's whopping debt means more business growth and less government spending, then a period of growth would have to come from a whopping innovation to spur rapid economic growth. This is obviously no easy task.
Related: SLIDESHOW: Google Tops Apple, Hewlett-Packard Builds A SmartPhone & More From The First Week Of August
"I see nothing in the record to tell me not to be optimistic about productivity in the country. If you talk to business leaders, they're very optimistic about productivity potential," said Hubbard.
According to Hubbard, energy, health care, "If we're serious about getting costs down," and education are all likely to generate a big gain for the economy with reform.
Posted-In: Columbia UniversityCNBC Politics Topics Economics Hot Media General Best of Benzinga
View Comments and Join the Discussion!