Kenny Dichter Broadens Private Flying With Wheels Up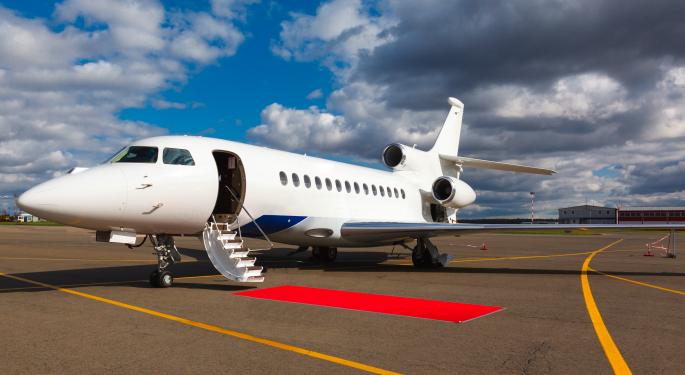 Have you ever wanted to fly in a private jet?
Kenny Dichter, Wheels Up founder and CEO, is making private flying affordable for those who might not want to shell out the cash for owning a jet of their own.
Dichter stopped by CNBC's Squawk Box to discuss the service, ranging from the membership fees to the jets themselves.
The jets are decked out, with all of the qualities of luxury, complete with flat-screen televisions, Wi-Fi and of course roomy seats that look baby-skin soft. Wheels Up almost seems less like a private flying company and more like a private flying club, with the service only being offered to members.
Related: Pratt & Whitney Canada Delivers its 80,000th Engine to Beechcraft
According to Dichter, those who sign up will pay for an initial membership. He gave a hypothetical price, which is likely to be close to the actual cost of $15,750. Afterwards, costumers are hit with annual dues starting on January 1, 2015.
It's an hourly wage to use their fleet for members per flight. Despite the cost, the service will invite costumers to fly on private jets who wouldn't have been able to previously own or lease private jets.
"We're going to make them special. Listen, Pratt & Whitney Canada, that PT6, I was just up there. An amazing set of engines on the plane. It's the safest plane in the world," Dichter said.
Their fleet will consists of 105 Beechcraft King Air jets.
Posted-In: Air KingCNBC Movers & Shakers Topics Hot Movers Media General Best of Benzinga
View Comments and Join the Discussion!