Studies Show Americans Are Driving Less and the Reasons Vary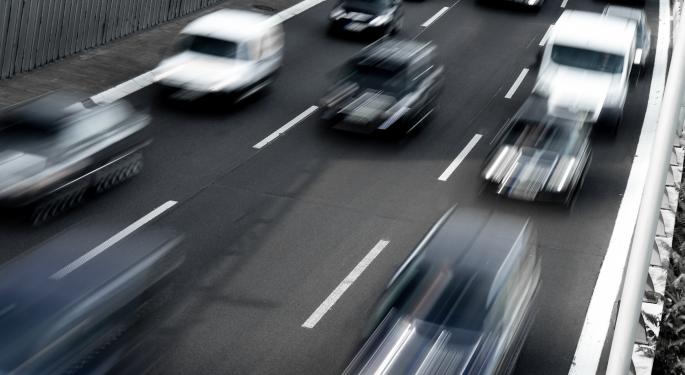 A new study by the University of Michigan Transportation Research Institute concluded that Americans are driving less.
According to The Car Connection, the University of Michigan study backs up a similar study conducted by the U.S. Public Research Group in May.
Michael Sivak, author of the Michigan study also concluded that the number of miles traveled per licensed driver, per vehicle and per household in the U.S. has fallen sharply since 2004.
Sivak told CNBC, "This is an important change. This is the first time we've ever seen a drop like this." Sivak added, "When you look at the distance-driven rate, we are where we were back in the mid-90s."
More importantly, according to the PIRG study cited by The Car Connection, it's unlikely that driving rates will ever fully recover.
As CNBC noted, the fact that miles driven peaked in 2004, four years before the recession began, also makes it clear that people began changing their driving habits for reasons other than the economy alone.
The University of Michigan study identified four major reasons for the change:
Telecommuting – More people than ever work from home or teleconference instead of engaging in business travel.
Public Transportation – The use of trains, buses and other forms of public conveyance has increased and continues to grow.
Urbanization - A growing number of people – especially younger workers – are moving into or near large cities with well-developed public transit.
Boomer Aging – As baby boomers age and retire, they drive less.
Forbes pointed to three additional reasons for the trend away from driving on the part of Americans.
They include the fact that cars are expensive and that alternate forms of transportation are more economical. Avis Budget Group (NASDAQ: CAR) owned Zipcar, for example, said the car sharing service could save the average city dweller more than $500 a month.
Forbes also noted a shift in social attitudes about the necessity of owning a car, citing increased debt loads of young college graduates, as well as older workers retiring and needing to cut costs as factors.
Finally, Forbes suggested that environmental concerns are growing, thanks to films such as An Inconvenient Truth. Forbes also pointed to the growing popularity of more fuel-efficient vehicles such as the Toyota (NYSE: TM) Prius and Tesla Motors (NASDAQ: TSLA) Model S as an indication that even those who wish to "keep on truckin'" increasingly want to do so in an environmentally friendly way.
Related: Toyota to Roll Out Competitively Priced Hydrogen Powered Car by 2015
At the time of this writing, Jim Probasco had no position in any mentioned securities.
Posted-In: An Inconvenient Truth Avis Budget Group Inc. boomers car sharing service CNBCNews Events Media Best of Benzinga
View Comments and Join the Discussion!