The Three Possible Outcomes for Dell Thursday (DELL)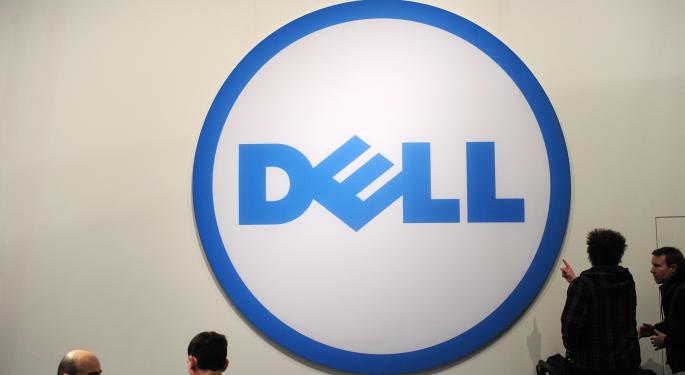 Thursday is "supposed" to be the day that the much-talked about battle between Michael Dell et al and Carl Icahn et al takes place. But what are the possible outcomes in a battle that has turned into a war of words between the two sides?
Shareholders Approve Michael Dell's Offer
If the vote takes place as scheduled and a majority of shareholders approve Michael Dell's offer, in theory, the deal goes through but there are plenty of ways to muddy the waters. If Dell's (NASDAQ: DELL) plan were approved, Icahn will head to the courts to fight the buyout. According to AllThingsD, Dell shareholders have the right to ask for an appraisal to determine Dell's true worth.
Dell's Buyout Plan Rejected
If shareholders were to vote down Dell's plan, Icahn has an even bigger uphill battle. He has to convince shareholders to elect a slate of 12 Icahn-appointed board members in order to satisfy requirements by his financiers. If that doesn't happen, and the board is divided, things get messy. (Congress is divided—enough said)
Related: Icahn, Southeastern Send Open Letter to Dell Holders, Co.'s Special Committee
No Vote Takes Place
This is looking like a strong possibility, as outlandish as it sounds. Dell may use its home-field advantage to delay the vote in order to gain more supporters or sweeten the offer. Michael Dell has remained steadfast in his stance that the current deal is his final offer.
In another "open letter" to shareholders, Icahn said, "Can you imagine a political election contest where one side could push off the election to wait for a better day to hold the election - a date when it is hoped they might do better in the vote than they would have done on the originally scheduled election date?"
Related: Carl Icahn Cracks Up Crowd at Delivering Alpha
Icahn, at least on the surface, stands to lose in just about any outcome. If Dell's plan is approved, he's a minority shareholder although would make some money in the deal. If the plan is rejected, the stock could lose whatever buyout premium is priced into it. AllthingsD estimates that at industry multiples the stock could drop by as much as half.
If he were to succeed in getting his slate of board members elected, he could own the company and have to stage an epic turnaround in a rapidly dying PC industry although he seems to welcome the challenge.
If the vote is delayed, the war of words continues.
Currently, Icahn appears to have 28 percent of the 43 percent needed to approve the deal. That's more than half and that's why Dell may delay the vote.
It's a fascinating corporate soap opera, for sure.
Disclosure: At the time of this writing, Tim Parker had no position in the above mentioned stock.
Posted-In: CNBC News Financing Offerings Contracts Asset Sales Legal Management Best of Benzinga
View Comments and Join the Discussion!