Dow to Hit 60,000 by 2033?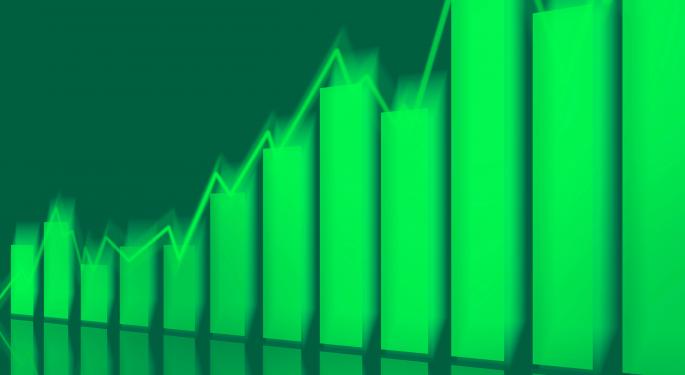 If you're hard at work planning your portfolio strategy for the next 20 years, a noted investor has a bold call that's worth reading.
You may have never heard of Ron Baron. He runs Baron Capital, a firm that manages more than $18 billion in assets. He has a personal net worth of about $1.6 billion, according to Forbes' Billionaire list, and is a frequent guest on the major financial news networks.
In other words, this isn't one of the numerous no-names that appear on financial media outlets with an outlandish call that would have a better place in a tabloid.
Also worth noting, Baron and Warren Buffett each have similar investing strategies. They're buy and hold guys that find the idea of short-term trading based on news headlines to be silly. You're probably not going to get a call based on a 50 day moving average out of them.
In a recent CNBC interview, Baron said that he believes the Dow will reach 30,000 by 2023 and 60,000 by 2033.
"Companies have almost doubled their earnings in the past 13 years while stock prices have increased only about 25 percent," he said.
He went on to say that if the stock market approximates the average annual return of seven percent earned by U.S. stocks for decades, when the effects of compounding are applied, that brings him to the 60,000 level in 20 years.
Does this mean that you should load up on stocks today? Baron was using the forecast as an illustration of why right now is a great time to buy stocks.
There are plenty of reasons why his theory isn't investable. There are myriad of variables that dictate a stock's price with earnings being only one; In order to capitalize on such a move, investors would have to weather what promises to be some severe financial storms over the next two decades, and basing a thesis on the expectation that stocks will accurately represent the value of the underlying company is a tough way to make money.
But Baron knows all of the reasons why his comments are theoretical in nature. Although CNBC didn't ask, Baron would likely not advise investors to plan a strategy around a Dow 60,000 thesis. It is, however, an interesting long-term call that reminds all investors that it's a lot easier to make money looking years down the road instead of days or months.
One interesting item of note: From July 1, 1993 to July 1, 2013, the Dow is up 327 percent. Based on that data point, is Dow 60,000 really that outlandish?
Posted-In: buy and hold CNBCCNBC Long Ideas News Technicals Media Trading Ideas Best of Benzinga
View Comments and Join the Discussion!