Gold, Stocks and Tapering With Founder Of 'The Gartman Letter' Dennis Gartman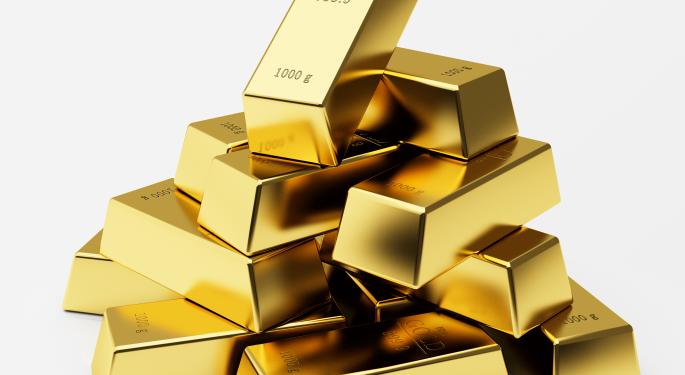 Dennis Gartman, founder and editor of The Gartman Letter, talked about gold's plummet, tapering and stocks on CNBC's Squawk Box on Friday morning.
"I've been very fortunately short of gold, long of stocks, and long of crude oil, a rather complicated trade that worked out reasonably well, and I think it's time to go to the sidelines. I'm not sure that I want to step up and buy gold, put I think the time to be short of it has passed. I have been openly bearish of gold for some period of time," said Gartman.
He likes stocks quite a bit, and thinks they're ready to rise "a great, good deal higher." Gartman used Thursday's "frightening" GDP number as an example, saying that "the stock index futures took that number very nicely in stride. Stock prices went higher again."
"Markets that don't go down on bearish news want to go higher," said Gartman.
Gartman said that despite the economy's problems, he still sees the trend pushing towards higher stocks. He said that the Fed made it clear that they would be there for quite some time going forward into the future "adding reserves to the system as long as economic data demands that they are." He said that in all likelihood will mean higher prices for shares.
He also said that actions like the Fed tapering aren't really about tightening.
"The overnight funds rate is zero percent. If they took the Fed funds rate to one percent sometime in the course of the next year. How damaging is that for the economy? I think it's not at all damaging. I think it's damaging not even the slightest bit," said Gartman.
Gartman remembers trading Fed funds at 21 percent, so one percent isn't a scary reality to him.
Posted-In: News Futures Commodities Topics Global Economics Hot Markets Best of Benzinga
View Comments and Join the Discussion!