Former Lycos CEO Bob Davis Goes Through Cyber Security And Tech Investment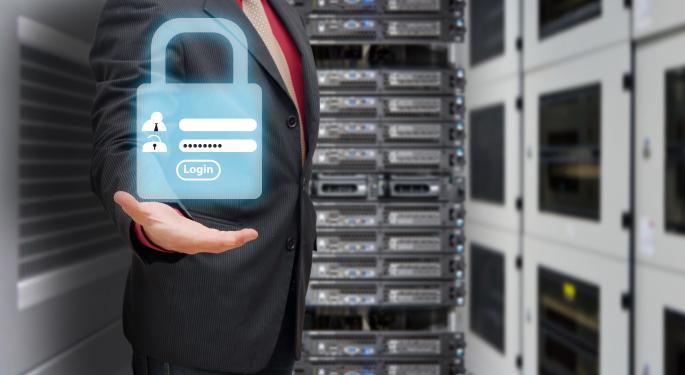 Bob Davis, partner at Highland Capital Partners and founder and former CEO of Lycos (NYSE: TEF), went on CNBC's Squawk Box as a guest host. Cyber security and tech investment strategy were among the topics he discussed.
When Davis was CEO at Lycos he said that the government did call upon them to assist with "targeting a particular individual."
"It wasn't the broad-based program that their looking at of any type. So it was one individual that they wanted some access to and we had some orders that dictated what we needed to do," said Davis.
When it comes to "government snooping," Davis said that "it's almost like it doesn't matter until it matters, and then it's too late."
He believes that most people think it's insignificant because they're not engaging in any risky behaviors or suspicious activity online. Davis warned that that attitude could set up the base for more intrusive procedures in the future.
"What I worry about is not just the federal government to say that there is a single person at the top of the pinnacle that is looking at something. What I get afraid of is 100,000 little tyrants all in their own little pocket of the world that say 'Well, I'm controlling something because I have this information about you," said Davis.
"And that's when it gets a little scary."
Big data, on the other hand, is something that he views as completely safe. Davis pointed out that if you look back a generation when he was growing up, one's credit card information, date of birth, and social security number were all given over the telephone to do things like make purchases. He joked that most would just trust the stranger on the other end of the line with all of their personal information.
"Now, all of that data is encrypted, tightly encrypted, and it comes in big volume. The difference today is that when there is a hack, the hack is en masse. It's not just somebody getting me, it's getting all of us, and that's where it becomes a lot different," said Davis.
"But I think the environment today [is] safer for the individual than it was 20 years ago."
Davis sees a huge investing opportunity in big data, saying that Highland Capital has a number of companies involved. He did mention, however, that when looking at the Department of Defense, you can see that there are 6 million attempted hacks a day. He said that the "bad guys" are typically one step ahead, and that there needs to be a better defense system against hacking.
While most big companies are working towards solutions to security issues, little companies are often sitting ducks. Davis said that little companies simply "need to be smart."
He said that there are many point solutions out there that exist for smaller companies.
"We have a number of investments in companies of cells that offer pieces of that equation, and the small company has to be smart or they're going to wake up one day and find out they have a big problem," said Davis.
When it comes to investments, Davis said that it's private equity across the board for him.
"To me, it's taking the next generation of leader and building that person today. What I really get excited about is finding that individual that sees something where most of us see nothing," said Davis.
In terms of inventor capital, he followed by saying that he sees there being many Steve Jobs level innovators in the future. Davis said that Highland goes after business that are as small as "two guys in the second floor bedroom." This belief in inventor innovation has brought their strategy to a place of "getting the businesses quite young."
Posted-In: CNBC News Futures Topics Startups Hot Markets Tech Best of Benzinga
View Comments and Join the Discussion!