Formation 8's Joe Lonsdale Supports Collecting Big Data For National Security Morally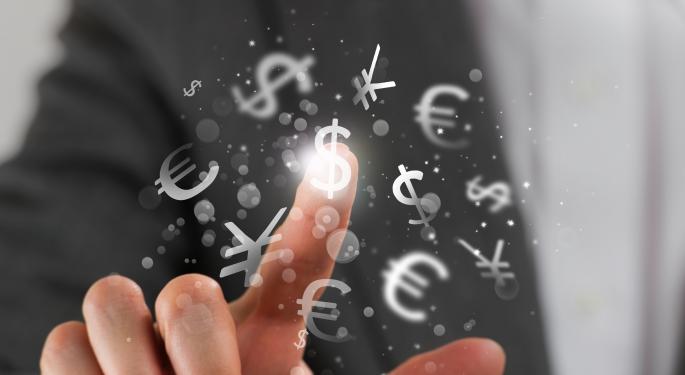 Joe Lonsdale, Formation 8 Partner, Addepar co-founder and Palantir co-founder, talked big data and national security with the folks at CNBC's Squawk Box on Wednesday morning.
Lonsdale mainly focused on how to reinforce national intelligence and security through the collection of big data while staying morally un-corrupted when it comes to the civil liberties side of things.
The conversation started with Lonsdale saying that he wasn't shocked by Edward Snowden's breach of security in which he blew the whistle on the National Security Agency's PRISM program.
"I can't say I was surprised by what he revealed. I think it's a really important conversation he brought up though. I mean, the founding principle of Palantir is that it's actually possible to maintain civil liberties while strengthening intelligence and defense, and it depends on how the systems watch how people are using the data," said Lonsdale.
Lonsdale had top secret security clearance, in a pool of 1.4 million with similar access, and gave it up.
"Basically a lot of people know what's going on and there's a lot of, especially in Silicon Valley companies, these engineers are there because they want to be there. Like, these guys could work for anyone, right? We have a shortage of engineers, and they all have very strong values," said Lonsdale.
"The 21st century company engineers are not going to tolerate things that don't align with their values."
We need very strict rules when it comes big data, Lonsdale said. He went on to say that people with security access should only be allowed to see what's relevant to their work.
Lonsdale wasn't surprised by the amount of access that Snowden had with the current rules, saying that "at some point you have to trust people for these things to work."
Stopping security abuses and breaches like Snowden's will be wrapped up within a new system where everyone with clearance is watched, and how they use the data is closely monitored.
"We don't that well enough," Lonsdale said.
He also included that companies like Google (NASDAQ: GOOG) and Facebook (NASDAQ: FB) should be able to talk more about what they are doing in a way that won't compromise security.
The biggest improvement that the government could make is to pay for building a product, opposed to the services behind it, increasing security by reducing the number of people working on any one project while reducing funding costs. By buying the finished product opposed to the services to build that product, the government will no longer require a massive number of people to working on new technology Lonsdale said. Right now, the U.S. is "paying a ton of people to do the work."
"I would still use contractors, but I would use it in a way where it's product driven versus securities driven," said Lonsdale.
Lonsdale concluded by saying that "this is money that should be going teachers' pensions instead, it's going towards IT services. Again, the government doesn't know how to build technology, whether it's finance or defense, and you get these big messes."
View Comments and Join the Discussion!
Posted-In: News Movers & Shakers Topics Hot Movers Tech Media Interview Best of Benzinga