Bromium CEO Gaurav Banga On Keeping Their Clients Safe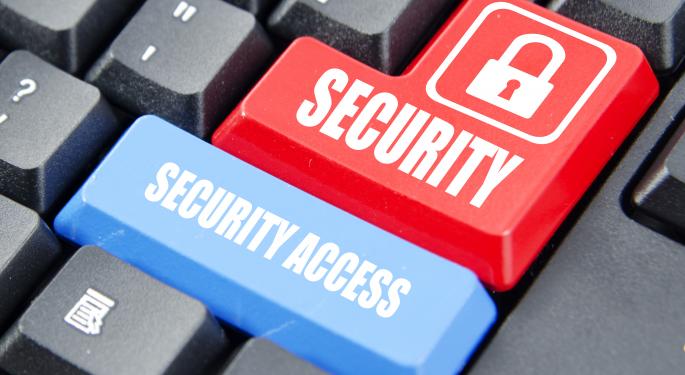 Gaurav Banga, CEO and co-founder of Bromium, stopped by CNBC Squawk Box today to talk about computer security, and how their products keep their clients free of compromise.
Banga started off by explaining that within the world of computer security, you make lists. There's one for good software and one for bad software. After a hack attack, the software used is added to the list of bad software.
"You can be sure when somebody's writing a targeted attack, a new piece of malware, it's not going to be on one of those two lists," said Banga.
Banga stated that anyone you see in the news who has been hacked was hacked by a program on one of those lists.
"Instead of trying to decide whether what list to use and what list not to use, every time you're trying to make a little click on your computer, on your commuter screen, before you can make that click we create a, what is effectively a disposable computer. A virtual commuter behind the scenes, without you realizing it, and then whatever you're trying to do we run in that computer," said Banga.
Bromium runs anything the users wants to view, despite whether of not it could potentially have a virus. If infection occurs, it only spreads to the virtual computer created by Bromium. The virtual computer is always trashed, thus not comprising the rest of your computer. According to Banga, their software literally makes it a million times more expensive to develop hacking software for systems protected by Bromium.
"So that means if you're spending $10,000 to try to hack a computer, now you have to spend about $10 billion," said Banga.
He claims that it doesn't slow anything down, and when Banga said behind the scenes, he meant it. Users will never see a virtual computer created or destroyed.
Bromium's investors include Intel Capital, Ignition Partners, Highland Capital Partners, Lightspeed Venture Partners, and Andreessen Horowitz. Their clients currently range from the NYSE Euronext (NYSE: NYX), Automatic Data Processing (NASDAQ: ADP), and BlackRock (NYSE: BLK) among others.
View Comments and Join the Discussion!
Posted-In: Andreessen Horowitz BromiumNews Topics Hot Tech Media General Best of Benzinga