Gulf Oil's Joe Petrowski Talks About The Changing Gas Industry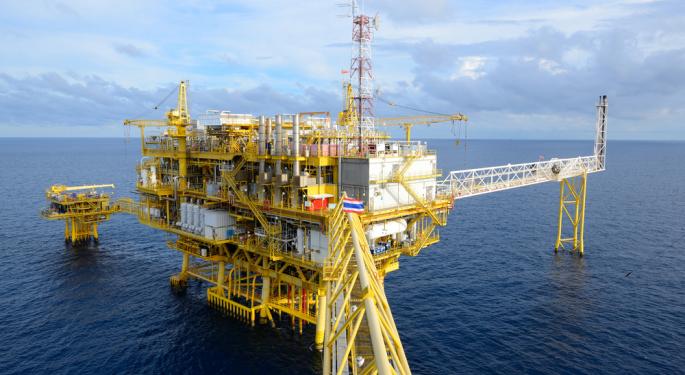 Joe Petrowski, Gulf Oil President and CEO, went on CNBC Squawk Box Tuesday morning to talk about the state of his company and gasoline in general.
He said that gas prices will be coming down, but that prices are different everywhere, noting that gas is cheaper on the East Coast than in the Midwest.
Petrowski continued by saying that the Midwest is almost $0.70 more expensive than the East Coast and a dollar over the Gulf Coast, saying that there is a lack of infrastructure to move the commodities from where they are to where they need to be.
According to Petrowski, one thing keeping prices up is a reliance on railroads to move crude oil, saying that Gulf's crude travels 2,600 miles to it's refinery. He said that movement is much more expensive than water travel or pipe. While those methods are cheaper, they do pose more hazardous risks to their respective surrounding environments.
He stated that demand is generally soft for gasoline, and that they'll be down two percent to three percent for the third year in a row. Part of the reason is that cars and other vehicles that run on gas are becoming more efficient. Petrowski pointed at online shopping as a contributor as well, saying that people are driving to stores to shop less and less. He also cited a major decline in heating oil, saying that the demand isn't there, and that it's dropped by a dramatic 13 percent to 20 percent. He said that's mostly due to natural gas conversions.
"Nat gas is simply cheaper. That's why we as a company are morphing from downstream distribution on the Gulf side to natural gas and electricity," said Petrowski.
"We're in those two markets in the distribution of those products, because we don't want to rely, going in the future, on only refined petroleum products."
Petrowski said that they're also focusing on making their convenience stores nicer, as to draw in more costumers at their gas stations.
Petrowski also commented on the gasoline tax, saying that a per gallon basis tax would be regressive, and that it would hurt those who can pay the least. He said a better gas tax would be on the weight of the vehicles. He joked that now that he's lost some weight (over 100 pounds), he wouldn't mind including the person's size as well.
A weight-of-vehicle based gas tax aligns with people buying lighter, more efficient cars, Petrowski said.
Posted-In: CNBC Commodities Politics Topics Hot Markets Media General Best of Benzinga
View Comments and Join the Discussion!