Ledbury Makes A Splash In Wall Street Fashion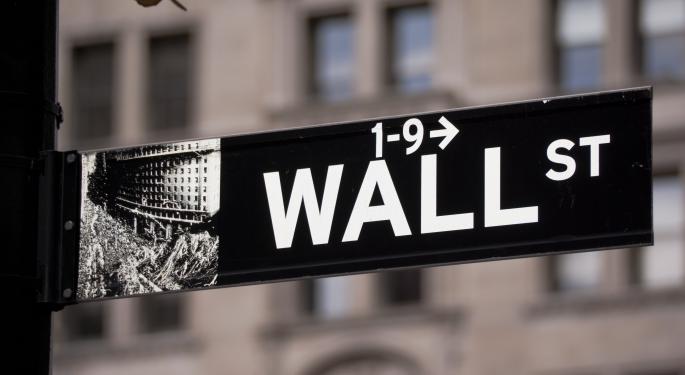 What makes a great fitting shirt? Ask the founders of Ledbury, who have recently made waves in the high-end clothing market.
The two appeared on CNBC's Squawk Box to talk about their shirts, blazers, ties, and accessories, ranging from where they come from to what makes them special.
Paul Trible, CEO and Designer at Ledbury, and Paul Watson, the Chief Operations Officer, formed the company in 2010. Since then, they've seen 150 percent growth year-over-year.
Ledbury's quality and sensibility go for much cheaper than most high-end clothing, and recently, they broke the 12,000 mark in costumers. They also just closed on a $2 million round of fundraising.
"Quality, by fit and innovation are three things that we talk about a lot, so you know, we've made some small changes that aren't revolutionary, but people seem to really enjoy," said Trible.
According to Trible, their costumers are excited about the minor details. As for their Innovations, Ledbury shirts that are made with a bit less fabric on the torso and waist to create a look that's fit to form. The shirts also feature a lowered second button that creates a V shape at the neckline, adding additional comfort to the neck area.
The shirt's collars have a canvassed interlining that keeps them standing up, so that your collar isn't crushed under a blazer or coat. The European-made shirts, mostly produced in Poland, come from fine Italian-woven cotton, and they use Mother of Pearl shell buttons opposed to plastics.
Trible and Watson originally went to business school in London, but came out of the University of Oxford struggling to find work in the finance industry.
"Went to business school in 2007, like most people, were getting into finance. Ah, graduated under a European program, ah, the day before Lehman Brothers went down. Um, came out and plans changed. We both lined up jobs. Those disappeared very quickly," said Trible.
"We're unemployed with 25,000 other people in London saying, you know, what next? It was kind of one of these things where we said 'Alright, if all the jobs that you're supposed to have after business school aren't there, like, you know, what would you love to do? And for us, it was shirts."
Posted-In: CNBCNews Movers & Shakers Topics Hot Movers Media General Best of Benzinga
View Comments and Join the Discussion!