BlackRock's Larry Fink on Retirement Crisis, Fed Short-Term Mindset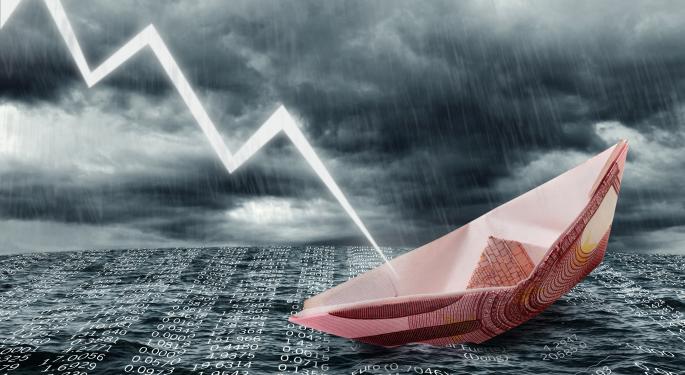 CNBC spoke with BlackRock (NYSE: BLK) Chairman and CEO Larry Fink Wednesday morning about Fink's views on America's Retirement Crisis, the stock market, the strength of the economy and the Federal Reserve and people's short-term mindsets nowadays.
Here are the highlights from this morning's interview:
  America's Retirement Crisis
Americans aren't prepared for retirement. The average American only has $25,000 in savings.
There's a whole group of Americans who aren't saving for tomorrow.
In fact, 70 percent of Americans income during retirement comes from social security.
People are living longer, but we're spending too little time on our financial wherewithal. We need to better educate people that they are living longer and that they need to plan for their retirement accordingly.
We need a mandatory savings policy in the United States, a mandatory investment plan.
I'm not worried about the retirees today, I'm worried about the 30-35 year olds who aren't even thinking about retirement.

Fink's thoughts on Equities, Bonds, the Economy and the Fed
There's no question in my mind that equities continue to be cheap. S&P 500 is only trading at 15.5/16x earnings, right around fair value, maybe a little bit above fair value.
P/E ratios are at a reasonable level.
Bonds are dangerous if you have financial needs to fulfill before maturity.
I don't see the Fed taking their foot off the pedal anytime soon because our economy is not performing at full throttle yet.
I think that the Fed in many ways has already been stimulating the economy, primarily through Quantitative Easing (In response to a question about if a stimulus program will improve the economy).

Short-Term Mentality in today's Investors
I think that everything nowadays is looked at through the short-term lens.
Day trading and option trading are promoted and praised, and yet they are very risky and a lot of people have lost money using these short-term trading strategies.
Behaviors changed. We're not investing in long-term investments, like plants and equipment.
Board members are elected every year now. If we elongated the re-election time frame, board members would be on less pressure to perform for the short term, think more about long-term issues.
Washington is as big at fault as anyone else.
Posted-In: CNBC Larry FinkCNBC News Rumors Media Best of Benzinga
View Comments and Join the Discussion!