Focus on Underperfomance With Trian Fund Management's Peter 'The Constructivist' May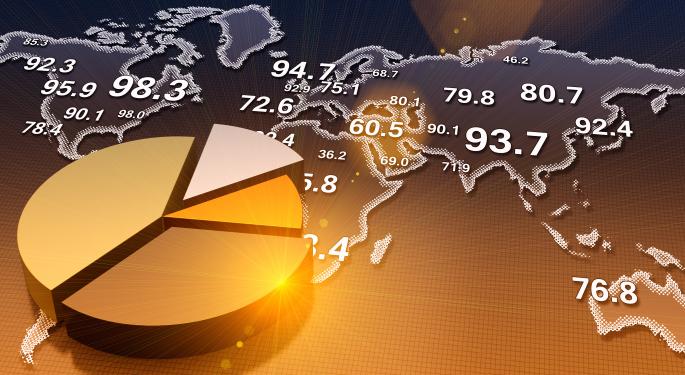 Peter May, Trian Fund Management President and founding partner, calls himself a constructivist. He appeared on CNBC's Squawk Box on Wednesday to discuss a variety of things, including what being a constructivist means to him.
He said that constructionists focus on the operating side of the business. May said that they look into investing in companies that are underperforming, helping them to build value by improving on the income statement. He said that investors known primarily as activists are mostly focused on the balance sheet while putting pressure on management.
"We have a saying in our organization: You find a dollar on the balance sheet, it's great. We don't walk away from that. You find a dollar on the income statement, it's a reoccurring amount, you don't pay for it, and it keeps on coming back," said May.
"So it builds value over the long-term, where as a balance sheet transaction is a one shot thing, creates value, sometimes it can weaken a company. Where as if you improve the company by improving its margins and bettering it's business, you do much better."
May said that he sees a change in how businesses treat their investors, saying that he thinks boards are very responsive today, noting that he believes that they just can't ignore what the investor has to say.
May believes that investors can have good relationships with businesses where they have stakes without being on their boards, mainly through a good dialogue with management. He said that in the case of Trian Fund Management, if they need to get the attention of the chief executive officer, and want the company to get on board with their program and detailed plans, then they should be on the board.
"The investment community is starting to recognize that people who can have influence over companies improving is a really good way of investment, investing behind that theme. There aren't that many people who have the backgrounds that we have. Our background is as operators running businesses. And that DNA filters through our entire organization," said May.
In regards to the United States economy, May called it bifurcated, with one part being stronger than other. He said that the housing market is coming back, impacting many industrial business, and that overall, the U.S. is stronger than the rest of the world.
"I think that there's a certain, still an enormous amount of uncertainty because the government still hasn't figured out where it's going in terms of sequestration and all of the other budget issues," said May.
"And I think until the uncertainty in the economy, is going to be soft, but still getting better over the long-term in the U.S.."
May was also confident that the American consumer is "starting to feel a little better."
"We see that in most of our business," said May.
Posted-In: CNBCNews Movers & Shakers Topics Hot Movers Media General Best of Benzinga
View Comments and Join the Discussion!