The Boku Boom, With Chief Business Officer Jon Prideaux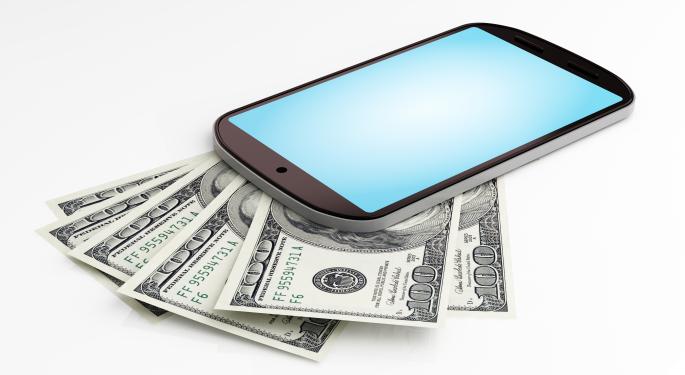 Boku is transforming telecom and financial services with their innovative method of paying for things electronically. Boku uses your mobile number to make online purchases instantly. Those purchases are then put on your phone bill, not your credit card.
The company's Chief Business Officer, Jon Prideaux, appeared on CNBC's Squawk Box and discussed the workings of Boku and their rising success.
"We're basically hooked up to something like 260 different phone companies around the world, in 68 different countries, and through those, we can actually put charges on the bills of 3.7 billion people. You know, that's half the people on the face of the planet. That's more than Visa (NYSE: V), that's more than Mastercard (NYSE: MA), hell, it's kind of more than Mastercard and Visa combined," said Prideaux.
Prideaux said that all you need to know to make a transaction is your phone number. You simply input your phone number when making a purchase, then you receive a confirmation message on your cellphone, which you reply "Y" to for yes to finalize the transaction. Prideaux included that Boku gets a piece of every transaction, but noted that the telecom companies actually take an even bigger piece of the transaction pie.
He called the service secure, and said that it has less friction than traditional online payment options. Prideaux went on to say that everyone knows their phone numbers, but hardly anyone knows their credit card numbers.
"What we do is really team up with the big guys who d a lot of transactions. People like Facebook (NASDAQ: FB), people like Electronic Arts (NASDAQ: EA), people like Disney (NYSE: DIS). They're doing a lot of transactions over the web, and that's really where we play, in the web. And we try and use the phone network as a source of funds," said Prideaux.
In partnership with the mobile networks, very strict limits have been put in place for how much a person can spend with the Boku payment option. Prideaux said it varied from country to country. In England, the cap maxes out somewhere around 30 pounds a day.
Posted-In: CNBC News Movers & Shakers Topics Global Movers Tech Media Best of Benzinga
View Comments and Join the Discussion!