Morningstar's Paul Swinand on J.C. Penney's Future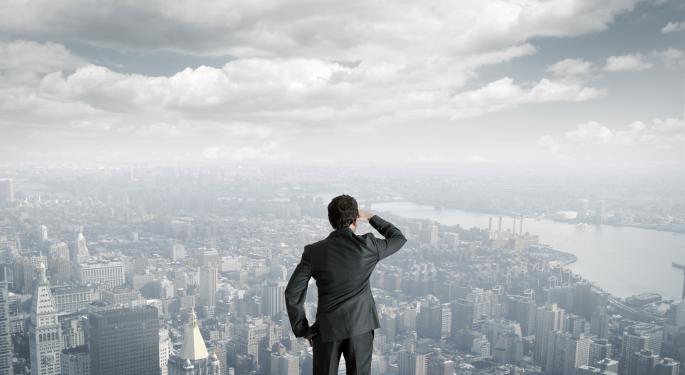 It's no secret that J.C. Penney (NYSE: JCP) is having a hard time, but with former Chief Executive Officer Ron Johnson gone and predecessor turned successor Mike Ullman back in the driver seat, the struggling retailer might prove to have some extra fuel in the tank.
Paul Swinand, Equity Analyst at Morningstar (NASDAQ: MORN), appeared on CNBC's Squawk Box to talk about his predictions for the company's near future, starting withe the company's summer outlook.
"I think the summer is a weak retail period in general, but you know there was a lot of this discussion of how much better things have gone since the promotions have come back. And they said 'We can't really say anything because we're in a bond tender and securing a loan from Goldman Sachs (NYSE: GS),' but I think their, if the traffic and the actual sales can pick up, I think people will extrapolate that this thing will work," said Swinand.
J.C. Penney is getting a $1.75 billion loan from Goldman Sachs in order to help revitalize the company, a nice upside to their abysmal last quarter.
"I think cash is always a worry when you're loosing this much money, but I mean, the quick numbers are this: They lost, or they burnt, $214 million in cash in the quarter. They stretched payables more. Inventory used cash, but it was better than expected, and then they've got $335 million of cruel for CAPEX. That's just cash waiting to go out the door, but when you break it down, they said we're only going to burn about 10% more CAPEX, so that's $50, $60 million," said Swinand.
"If the sales can turn around, I think they can make it to the fall, and then they also said they thought they were going to be back into the merchandise that they can promote in the fall. So that's kind of the line we'll be looking to."
Swinand also pointed out that some small stores aren't going to get the full shop upgrade that was planned as part of J.C. Penney's new image. Some of the changes include an increased presence of in-store shops.
"It's clear that it's a hybrid that Ullman is going to run. He's calling the new shops attractions instead of a shop in-store strategy, but he's confident that the shops, or the attractions, will attract new costumers," said Swinand.
"I think the strange irony in this whole thing is the top seller, and one of the only categories up last year, Sephora, that was brought in by Ullman as a shop in-store strategy. It went up during a 25% decline in sales, but you know, that's connecting with a new costumer, so I think that the attractions are working or will work."
Swinand said that he thinks the end game is just to get back to free cash flow, followed by J.C. Penney trying to gain market share. He said that it's not a home run strategy, any maybe only a double from where they're coming form.
"It's not the same go for broke strategy that Johnson had, where if they won they would take massive market share and reinvent the, reinvent the department store. So it's a little safer maybe, but at the same time it's not as much upside," said Swinand.
Posted-In: CNBC CNBCNews Topics Management Hot Media General Best of Benzinga
View Comments and Join the Discussion!