Appaloosa Management's David Tepper On Fed Tapering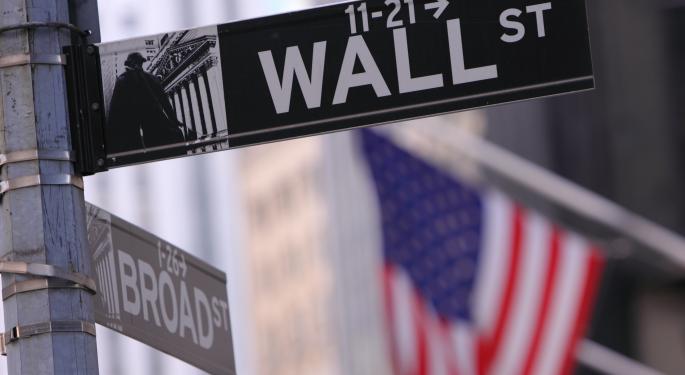 The master of hedge funds, Founder and President of Appaloosa Management David Tepper, sat in on CNBC's Squawk Box for part of Tuesday morning. While on, he gave his outlook on the market and addressed the growing worries around the Federal Reserve tapering back.
"I'm definitely bullish. I mean look, you ever see the movie Cousin Vinny?"
Tepper went on to paraphrase the end of the film My Cousin Vinny , in which Joe Pesci's character, a lawyer, makes an argument that sums up such an overwhelming amount of evidence in his clients' defense that the prosecution declares "Case dismissed."
Tepper said that's what the economy is like right now.
"The economy is getting better. Autos are better, housing is better, it continues to improve, they can't find enough people to work in housing is the only thing holding it back right now," said Tepper.
He then went on to talk about the current worry in the market over tapering. Tepper said that they looked at how the markets run, noting that the numbers are amazing. He mentioned that the Fed is going to purchase $85 billion of treasuries and mortgages a month. He stretched that out over a year, saying that $85 billion times 12 months is over a trillion, or $500 billion over six months.
"What's happened, and what's really truly amazing, is that if you look at the numbers over the next six months, okay, because of tax increases, because of budget cuts, because of growth in the economy, and also because of Fannie Mae (OTC: FNMAS) paying back money to the government and Freddie Mac (OTC: FMCKJ) soon to pay back money to the government, the deficit over the next six months is shrinking massively," said Tepper.
He said that the next six month's deficit is going to be well under a $100 billion, probably closer to $85 billion.
"Which means, and this is an important thing, for those people that say we've been financing the deficit, and we really have, you know, well, the Fed will never say that, and so this is probably a pretty big issue, we have over $500 billion we're going to buy with the next six months, and now we only have a deficit that's less than a hundred over the next six months," said Tepper.
According to Tepper, the net issue is from the treasury.
"The net issue is first is refunding is a little over a hundred. That means we've got $400 billion, $400 billion that has to be made up. So basically, think about this, so that's being taken out of the market, taken our of the bond market, and that $400 billion is now in your hands, your hands, my hands and other folks hands," said Tepper.
Tepper said that there's a few choices from there. He said that some must go into the economy.
"You know it should probably all go somewhat into the economy, it has to go into make build the short end of the curve trade better, the long end of the curve trade better, cause there's not as much payment, we have this excess, or it has to make stocks trade higher," said Tepper.
He said that the arguments he hears on TV are backwards and that if we don't taper back, then we'll go into a hyperdrive market.
Tepper, however, said that he doesn't really know where the money goes.
"You know who else doesn't know where the moony goes? The Federal Reserve of the United States of America. They really don't know," said Tepper.
Tepper went on to say that if there's a true taper, there better be a true taper.
"Or else you're back into the last half, I think, you might be in the last half of [1999]," said Tepper.
"And so guys that are short, they better have a shovel to get themselves out, out of the grave, that they're in,"
Tepper also noted that tapering is seasonal and subject to change, and that while you should expect some of it, the Fed can back off for six months, come back, and then change again.
View Comments and Join the Discussion!
Posted-In: Appaloosa Management CNBCNews Rumors Hot Movers Media General Best of Benzinga