New York Attorney General Eric Schneiderman Explains Suing Wells Fargo and Bank of America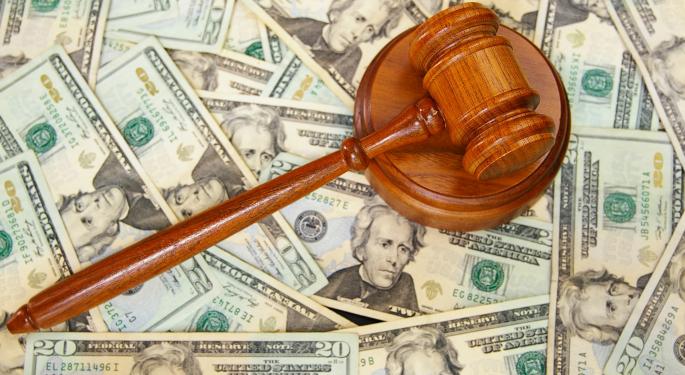 New York Attorney General Eric Schneiderman was on CNBC's Squawk Box Tuesday morning to talk about the hot news of the lawsuit he's leading on behalf of New Yorkers wronged by Bank of America (NYSE: BAC) and Wells Fargo (NYSE: WFC) over the last six months.
"The Mortgage Servicing Settlement agreement has 304 different standards and deadlines that banks have to comply with. They have legal obligation to comply. We've found, and we've only had our network of legal services providers and housing counselors in New York up for six months. And the first six months these two banks were far out in front of every other institution in terms of violations," said Schneiderman.
"For example, there is a rule they agreed to that within five days of getting an application they have to notify a homeowner if there are deficiencies or missing documents. Then that homeowner is 30 days secure. Then they have to answer within 30 days yes or no. You get a loan modification. They're just not doing it. This is something they agreed to. This is a breach of duty."
Schneiderman called the situation a clear-cut agreement that the banks entered into. It's a purely legal, not moral, matter.
"They legally obligated themselves to follow a very specific set of rules cause there were these nightmare scenarios all over America where people were getting checks returned, they were told to deliver the same documents three to four times," said Schneiderman.
"When you're a homeowner in danger of losing your home, time is your enemy. Every week that goes by, interest goes up, you go further in debt and they agreed to stop that conduct. They have not stopped. We're taking them to court. It's that simple."
Schneiderman believes that a vast majority of the issue has to do with the culture of the banks.
"They entered into this agreement. They had other legal obligations that should've prevented a lot of the bad mortgage-backed securities from being packaged in the first place. They feel like they can get away with anything now," said Schneiderman.
"Let's face it, law enforcement has not done a very good job of telling the banks: You're subject to the same set of rules as everyone else and we're going to go after you when you violate the rules."
Schneiderman said that both Bank of America and Wells Fargo are far in front of other banks when it comes to violations despite the servicing settlement being well-negotiated. Though Schneiderman is only suing on the behalf of a limited number of New Yorkers, he thinks that the issue of violations is a nationwide problem.
"You can't enter a contract, get a release from claims and then stop honoring the contract the day after it is signed," said Schneiderman.
Schneiderman also doesn't agree that the banking system is too-big-to-jail, calling the idea that they are too big for punishment un-American and anti-Capitalist.
"There has to be accountability," said Schneiderman.
Schneiderman said that he's looking to fix the impression that Wall Street is a rigged casino.
"We had to set up our own special form to identify which of the many servicing requirements each bank was violating," said Schneiderman.
As far as further investigations into other firms go, Schneiderman said that there're happening at the state and federal level, and will continue until there's some sort of global settlement.
Posted-In: CNBC News Politics Topics Legal Hot Media General Best of Benzinga
View Comments and Join the Discussion!