What's a Metallic Dendrite and Why is it a Pain in Boeing's Behind?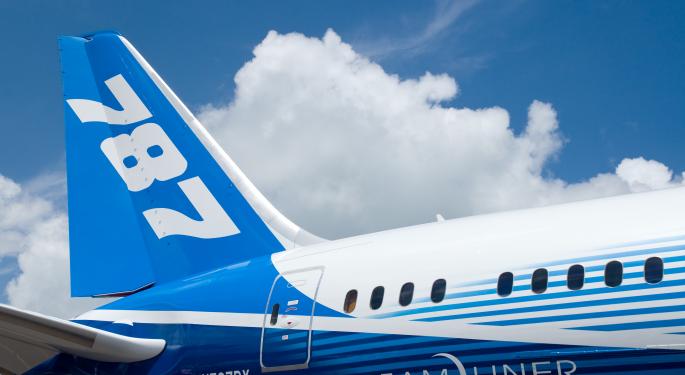 Sure, the Boeing (NYSE: BA) saga isn't the front page story that it was in January, but anybody who is long the stock wants to see the Dreamliner flying again. Traders are betting that the stock will see at least a short-term bounce when the planes are flying again with paying passengers on board rather than investigators.
But as the fire investigation drags on, it's becoming more microscopic and less likely to be something that a quick trip to the hanger will fix.
The newest theory reported by the Wall Street Journal is that dendrites are one of the main focuses of investigators right now. Don't know what a dendrite is? Here's the run-down.
Lithium-ion batteries were first conceptualized in the late 1970s and are now used in everything from portable electronics to cars and aerospace applications. They work by using lithium ions to move current from the negative to the positive electrode during discharge and from the positive to the negative electrode during charging.
But over time, after repeated charge and discharge, dendrites (seen here) can form. Dendrites are tiny fibers that form on the battery's anodes—the area of the battery where chemical reactions occur. Dendrites can cause short circuits in the battery creating rapid heat buildup leading to a thermal runaway—the process that caused the fire in the Dreamliners, according to the NTSB.
If Dendrites prove to be the problem, that may create an even larger issue for Boeing. Electrochemical engineers don't yet have a solution for the dendrite problem. They've made progress but most ideas are still theoretical.
The Engineer reports that a prototype zinc-anode battery was developed at the City University of New York that overcomes the dendrite problem but that likely would not be a cost-effective option for years into the future if at all.
Critics are asking if the FAA and Boeing put too much faith (and maybe too much current) into these batteries due to well-known safety concerns. In a 2010 article, Gizmag quoted Professor Clare Grey as saying, "Fire safety is a major problem that must be solved before we can get to the next generation of lithium-ion batteries and before we can safely use these batteries in a wider range of transportation applications."
Investigators have focused on the batteries from the beginning. As the systems that charged the batteries were found to be functioning properly, investigators turned their sites back to the physical makeup of the batteries.
Boeing is up fractionally in pre-market trading Tuesday.
Posted-In: CNBC News Wall Street Journal Rumors Legal Events Tech Media Best of Benzinga
View Comments and Join the Discussion!