The Best and Worst Super Bowl Ads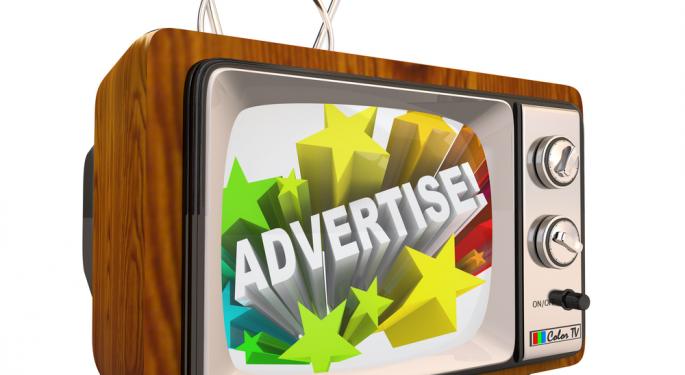 The Baltimore Ravens won the Super Bowl Sunday night. But the real showdown—the showdown that all of the non-football fans were watching, was the battle of the ads. It's still early, but here's what we know so far.
Showing the ad in advance is a ticket to popularity. Of the top 10 most watched ads, eight of those were previewed prior to game day. Getting viewers involved in creating the ads was also a big winner. Three of the top 10 asked for user input—ads where viewers could vote on the ending, for example. Modern TV watchers clearly want their content to be interactive and that showed on Super Bowl Sunday.
According to CNBC, the most watched ad was the senior citizens turned clubbers. Taco Bell (NYSE: YUM) produced the "Viva Young" spot that was the perfect mix of cute, sex-sells, and food. If you missed it, it started with a man in a retirement home who ends up at a nightclub with his senior citizen friends complete with scantily clad women, DJs, and a lot of dancing. The group of retirees end up laying on their car eating—of course, Taco Bell.
The most liked ad, according to the Hulu Adzone Survey was the Ram Truck, "God Made a Farmer" ad—a heartfelt ad about the virtues of being a farmer. A close second was a Budweiser (NYSE: BUD) ad that showed a Clydesdale grow from birth to a parade appearance.  Clearly, cute animals strike a chord as well as cute women.
Of course, some ads made you cry in a bad way. Priceline (NASDAQ: PCLN) aired an ad where "The Negotiator" played by Captain Kirk (sorry, William Shatner) sent his daughter, played by Big Bang Theory star Kaley Cuoco, to do some of his dirty work.
This ad won't be one of the best of the night. The company's strategy shared by Toyota (NYSE: TM) of using Cuoco who is flying high with popularity, didn't work out. The Toyota ad gained huge popularity prior to game day, but the Priceline ad was $4 million wasted according to most reviewers.
The big question of the night is whether CBS (NYSE: CBS) left $12 million on the table by not selling extra ad space in case something happened to open up more time. The power outage caused CBS to re-air three commercials. It is not yet known if the company lost out on seven figures worth of extra ad dollars, but investors will be watching as more information emerges.
Posted-In: Coca-cola pricelineCNBC News Events Hot Media General Best of Benzinga
View Comments and Join the Discussion!