Will Immigration Reform Boost Housing Sales?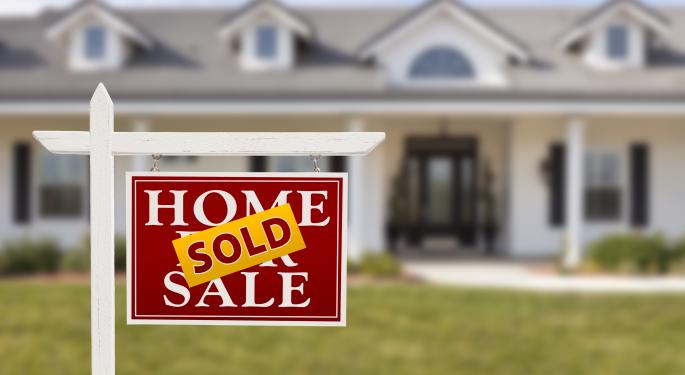 In a word, yes. So says David Blitzer, chairman of the index committee at S&P Dow Jones Indexes.
Appearing on CNBC's Squawk on the Street Tuesday morning, Bitzer was asked by co-host, Jim Cramer, whether he thought the fact that 11 million undocumented aliens may become legal residents under immigration reform would have a long-term "tail wind" effect on housing.
Blitzer said he thought it would, saying, "If you add a million people a year (for the next 10 years) that's a lot of houses."
With or without immigration reform, Blitzer indicated he felt that housing is in a state of recovery, adding, "As far as I can see, it's going to carry well into the new year."
As if to emphasize Blitzer's comments, residential construction, as an industry was mostly up in trading Tuesday with DR Horton Inc. (NYSE: DHI) leading the pack, closing at $23.82, up 11.8 percent on an earnings report that included Q1 sales of $1.22 billion, up 39 percent year over year.
Blitzer's views on the housing recovery are not shared by everyone. Bob Shiller, of Case-Shiller told Tom Keene of Bloomberg Television that the housing market has been declining for six years and he believes (the decline) could go on.
South of the border, according to NASDAQ, President Felipe Calderon said that two-decades after the signing of the North American Free Trade Agreement, migration between the U.S. and Mexico has fallen to zero.
Looser immigration statutes may change that, but if not, companies with significant operations selling to the Mexican market, but also benefiting from increasing spending power in the United States, stand to see the best of both worlds.
This would include shares of the iShares MSCI Mexico Investable Market (NYSE: EWW), which closed yesterday at $74.64, up a modest 0.85 percent.
A report by Reuters quotes economists as saying that if President Barack Obama and a bipartisan group of senators succeed in overhauling the nation's immigration system, the entire U.S. economy could get a boost.
Relaxed immigration rules, the report says, could not only encourage entrepreneurship, raise tax revenues and help reduce the budget deficit, but also increase demand for housing.
Consensus among many economists is that immigration provides a net benefit by increasing demand and productivity.
Countering that view is Richard Freeman, an economist at Harvard, who says he believes most of the benefits to the economy from illegal immigrants already in the United States have been recorded and legalizing their status would produce only incremental growth.
Posted-In: Barack Obama Bob Shiller David BlitzerCNBC News Econ #s Economics Media Best of Benzinga
View Comments and Join the Discussion!