Whole Foods' CEO John Mackey on CNBC: "I Believe in Free Enterprise Capitalism"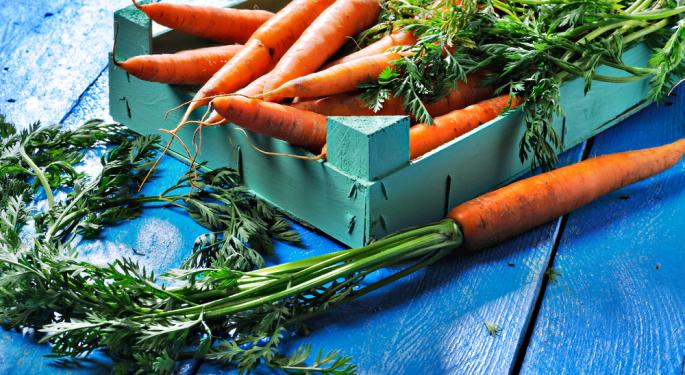 Whole Foods' (NASDAQ: WFM) co-CEO John Mackey was on CNBC on Friday afternoon to talk about his book "Conscious Capitalism."
Amazon.com reviewers give the book three and a half stars.
The essential point that Mackey said his book makes is that there is a better way to do business than just focusing on the bottom line. He said that successful businesses focus on creating value for all of their stakeholders, not just shareholders. Profits are a derivative of this value creation.
According to Mackey, companies have in many ways been described in a selfish, greedy and exploitative narrative when this is generally not the case. He credited capitalism with most of the advancements that society has made, including in terms of living standards and life expectancy. He said, "I believe in free enterprise capitalism."
Mackey argues that when a business begins to focus just on profits it is a business in decline. He also spoke out against the politics in the country today, specifically Obamacare. He said that current policies are a form of "crony capitalism," and that greater government control has the ability to stifle the free market.
Mackey added that he would be in favor of poor people being provided entitlements to use to pay for healthcare rather than the current Obamacare framework. He said that the markets must be allowed to work with limited government interference.
Previously, Mackey had described the healthcare law as a form of "fascism," but he has since distanced himself from those comments. On CNBC, he said that it was a "poor choice of words."
From the Conscious Capitalism Credo
"We believe that business is good because it creates value, it is ethical because it is based on voluntary exchange, it is noble because it can elevate our existence, and it is heroic because it lifts people out of poverty and creates prosperity. Free-enterprise capitalism is the most powerful system for social cooperation and human progress ever conceived. It is one of the most compelling ideas we humans have ever had. But we can aspire to something even greater."
Posted-In: CNBC john mackeyNews Politics Management Media General Best of Benzinga
View Comments and Join the Discussion!