Carl Icahn May Have Entered the Bloody Hedge Fund Battle Over Herbalife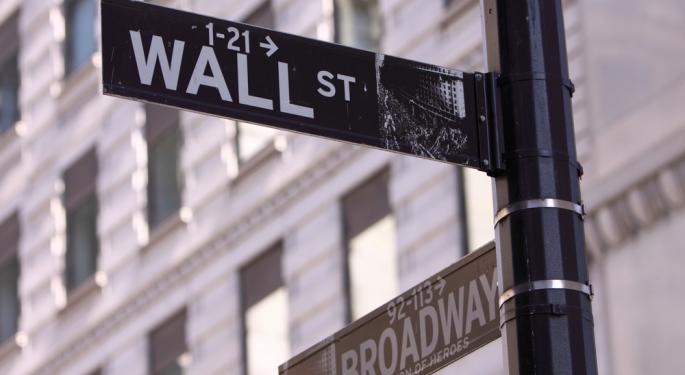 The Herbalife (NYSE: HLF) battle is shaping up to be the bloodiest hedge fund battle ever, having pulled in Bill Ackman, Dan Loeb, and Bob Chapman. Today, The New York Post is reporting that legendary activist investor Carl Icahn has entered the fray by taking a long position in the stock.
This follows yesterday's news that Dan Loeb's fund Third Point took an 8.24 percent long position. Loeb called Bill Ackman's thesis for his 20 million share short position "preposterous" in a letter to investors.
Yet, investors are left to wonder: Is this about Herbalife or the bad blood between hedge fund heads who have gone against each other in the past?
There is no doubt that Ackman has his haters. Ackman and Icahn went head-to-head in a real estate legal battle in the past, with Ackman emerging as the winner.
Bob Chapman of Los Angeles-based Chapman Capital revealed that he had taken a long position in Herbalife amounting to over one-third of his fund.
Chapman wrote that, not only does he believe that the FTC will take no action against Herbalife, but he believes that Ackman also knows this to be true. Once he heard Ackman's interview on CNBC, Chapman said, "I decided I had to place a monster long bet on HLF."
Chapman is no stranger to Herbalife. In 2000, he acquired between 3 and 5 percent of the company soon after the company's founder died. The Wall Street Journal reported that Chapman wanted to see the shares in more shareholder friendly hands.
Chapman's letter demonstrates how this battle may be less about Herbalife and more about hedge funds that are becoming increasingly public in voicing their opinions to the investing community.
Herbalife, during their analyst meeting Thursday, refuted Ackman's accusations but CEO Michael Johnson stated in a CNBC interview that he misstated facts on a previous interview sending shares lower.
Ackman has since responded by saying that he would respond to Herbalife's assertions and that the company ignored parts of his presentation. Ackman, Icahn, Chapman, or Loeb were reportedly not in attendance for Herbalife's analyst meeting.
Icahn has not confirmed The New York Post report that he has taken a long position. Shares of Herbalife continued their extreme volatility Thursday trading lower intraday with a range of $38.25 and $42.99.
Posted-In: Bill AckmanNews Hedge Funds Intraday Update Movers Media Trading Ideas General Best of Benzinga
View Comments and Join the Discussion!