JC Penney Shares Continue Slide Despite Ackman Defense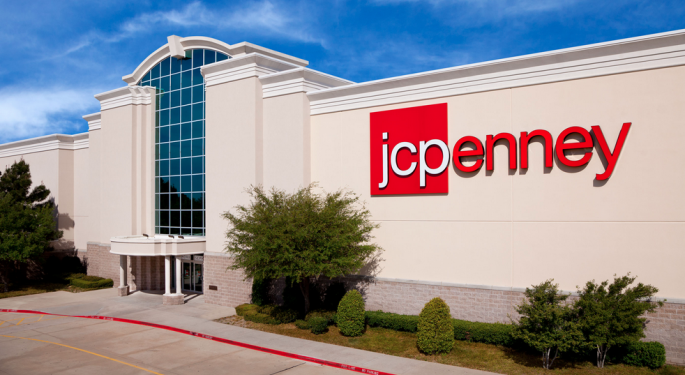 Shares of J.C. Penney (NYSE: JCP) traded lower on Tuesday, down a bit more than one percent, despite the fact that hedge fund manager (and large J.C. Penney shareholder) Bill Ackman appeared on CNBC to defend the company.
In an interview on CNBC's Squawk Box, Ackman (CEO of Pershing Square) suggested that investors overlook some of the recent data, and instead value the company as if it were a startup -- not a century old discount retailer.
J.C. Penney reported earnings last Friday that disappointed investors and lead to sell-off in shares. That sell-off accelerated on Monday, after Credit Suisse deemed the poor earnings report significant, and opted to downgrade the company.
Ackman admitted that the numbers were poor, but continued to argue that the future was bright. Expressing sentiments very similar to J.C. Penney's CEO Ron Johnson, Ackman laid out the company's long-term vision: turn J.C. Penney into the "new JCP" -- a retailer composed of dozens of mini-shops, each focusing on a separate brand. The new JCP would be a mall-within-a-mall.
On average, according to Ackman, the average mall shopper visits about four stores. By offering smaller shops closer together, consumers will be able to browse a greater variety of goods. Each mini-shop will also carry a higher sales per square foot ratio.
(Before coming to J.C. Penney, Ron Johnson lead Apple's (NASDAQ: AAPL) retail division, where he pioneered concepts like the Genius Bar. Apple's stores are famous for having the highest sales per square foot ratio.)
However, Ackman was willing to admit that, on a consolidated basis, the J.C. Penney situation looked terrible. Still, he argued for the startup view.
When a retailer is starting, Ackman noted, the biggest issue they run into is lack of real estate -- their growth is slowed by the need to build stores. Ackman stated that J.C. Peneny has a great advantage in that it already has the square footage available to it.
Ackman did admit that the company would make changes if the situation continues to decline. "We're not just going to blow through all the cash until it's zero," he said.
Somewhat controversially, Johnson pushed to rid J.C. Penney of its aggressive couponing policy. Instead, Johnson tried to institute a strategy of "always fair pricing" -- somewhat similar to the strategy Wal-Mart (NYSE: WMT) employs.
But that strategy has been attacked as confusing to J.C. Penney's existing base of consumers. While on CNBC, Ackman showed off the company's new promotional pin. Each pin has code that, when submitted online, offered a potential prize. Ackman said that there would likely be more promotions in 2013.
Shares of J.C. Penney traded at $17.73 early on Tuesday, down over one percent.
Posted-In: CNBC Earnings News Guidance Hedge Funds Intraday Update Movers Media Best of Benzinga
View Comments and Join the Discussion!