Bizarre HFT Algorithm Accounted for 4% of Trading Activity Last Week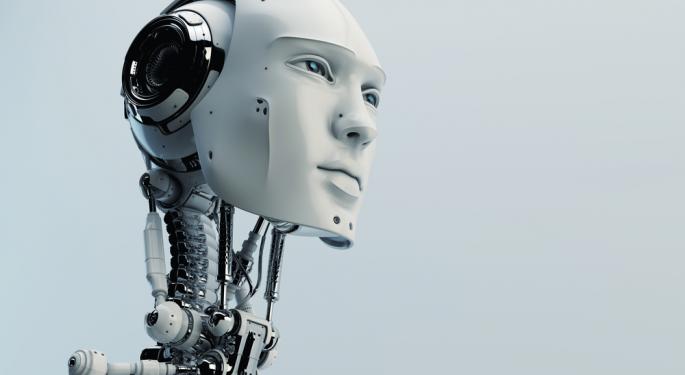 According to Nanex, which tracks the activities of high-frequency trading algorithms, a single computer program made up around 4 percent of all quote traffic in the stock market last week. The program, however, did not execute a single trade, but rather displayed quotes and then canceled them over and over again.
Nanex reports that the algo placed orders in 25-millisecond bursts involving around 500 stocks and was turned off at 10:30 ET on Friday. "Just goes to show you how just one person can have such an outsized impact on the market," said Eric Hunsader, head of Nanex. "Exchanges are just not monitoring it," he added.
The repeating fake quotes were routed to the Nasdaq every time. "My guess is that the algo was testing the market, as high-frequency frequently does," Jon Najarian, co-founder of TradeMonster.com told CNBC. "As soon as they add bandwidth, the HFT crowd sees how quickly they can top out to create latency." The purpose of such activity is to slow down the entire system with phantom quotes so that the computer algorithms can gain a speed edge over other traders.
According to Nanex, the algorithm's order placing accounted for 10 percent of the available bandwidth on any given day, which suggests that it may have been effective in slowing the system down for others. "This is pretty out there to see this affect this many stocks at the same time," said Hunsader. He added that high-frequency traders will do anything to "tip the odds in their favor."
The revelation underscores the controversial nature of high-frequency trading in the marketplace. Many participants feel that these algorithms are essentially cheating. In this case, concern certainly seems warranted as there is an extremely high likelihood that the purpose of the phantom-quote algorithm was to jam up the entire trading system enough to give its creators a slight speed advantage for their other algorithms.
Posted-In: CNBC News Movers & Shakers Events Global Markets Media General Best of Benzinga
View Comments and Join the Discussion!