Goldman Sachs CEO Blankfein Gets $9 Million Bonus (GS)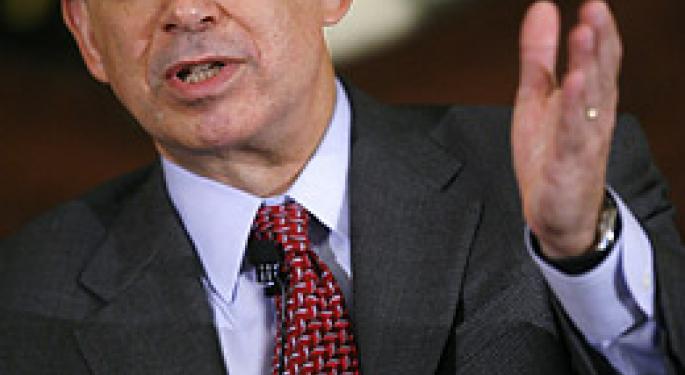 CNBC just reported that Goldman Sachs CEO, Lloyd Blankfein will receive an all stock $9 million bonus for 2009. Goldman (NYSE: GS) earned profits of over $13 billion during the fiscal year. On a relative basis, this bonus is down right conservative, and I would like to applaud both Lloyd Blankfein and Goldman's board on showing restraint. The stock has been getting hammered over the last month, as Goldman (GS) is directly in the cross fire of populist anger over Wall Street compensation.
The news out of Goldman Sachs should inspire confidence in shareholders that the firm is not tone deaf to the current atmosphere on Main Street. In fact, if I had any assurance that the bank would leave this year's compensation levels in place for at least 2 more years, I would go out and buy shares right now.
View Comments and Join the Discussion!
Posted-In: CNBCNews Intraday Update