Cramer's Strategies For The Coming Week (EGP, NLY, DD, CMG, AAPL, NFLX, DECK, ISRG, ESRX, CRM)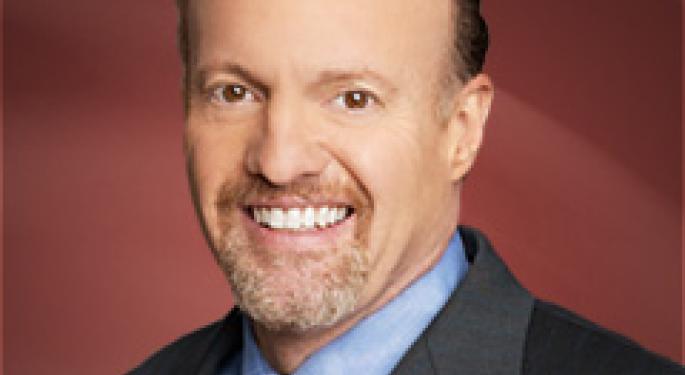 Learn how to find the best stocks to trade each day in our 70 page E-Book and 90 minute online video for free.
Jim Cramer recommended on CNBC's Mad Money three strategies that investors should follow in the coming week.
His first recommendation is to stay off the market and wait. The second strategy that Cramer recommends is putting some of the table. He explained that you should sell a part of your position ahead of the weakness that is coming.
His third strategy is playing some offense. Cramer thinks that it would be wise to buy high yielding stocks like EastGroup Properties Inc. (NYSE: EGP), Annaly Capital Management, Inc. (NYSE: NLY) and E.I. du Pont de Nemours & Company (NYSE: DD). EastGroup Properties (EGP) yields 5.7%, while Annaly Capital (NLY) yields 15%. Cramer likes E.I. du Pont de Nemours & Company (DD) for its 5% dividend yield, its cost cutting measures, good balance sheet and a great management.
Cramer believes that investors should buy stocks that he calls C.A.N.D.I.E.S. This acronym stands for Chipotle Mexican Grill, Inc. (NYSE: CMG), Apple Inc. (NASDAQ: AAPL), Netflix, Inc. (NASDAQ: NFLX), Deckers Outdoor Corporation (NASDAQ: DECK), Intuitive Surgical, Inc. (NASDAQ: ISRG), Express Scripts, Inc. (NASDAQ: ESRX) and salesforce.com, inc. (NYSE: CRM).
Posted-In: Jim CramerCNBC Long Ideas Jim Cramer Media Trading Ideas
View Comments and Join the Discussion!