Barron's Picks And Pans: Berkshire Hathaway, Microsoft, Time Warner And More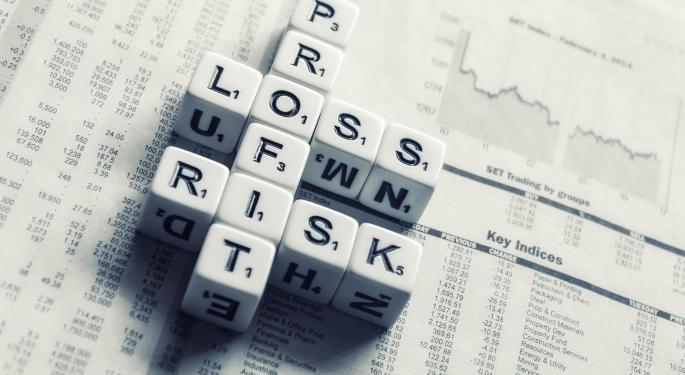 This weekend's Barron's cover story presents the findings of the latest Energy Roundtable.
Other featured articles examine the prospects for a tech giant's quantum computing efforts and an industry leader with little to fear from Amazon.
Also, Warren Buffett's latest annual letter and how tax cuts are driving dividend hikes.
"2018 Energy Roundtable: Don't Give Up on Oil" by Lauren R. Rublin shows why the latest roundtable panelists now see upward pressure on crude prices. The article also offers eight intriguing picks in the oil patch, including Anadarko Petroleum Corporation (NYSE: APC) and three master limited partnerships.
Andrew Bary's "Warren Buffett's Annual Letter: Buffett Laments High Price of Acquisitions" discusses why the closely followed annual letter from Berkshire Hathaway Inc. (NYSE: BRK.A) CEO Warren Buffett avoids discussion of succession and notes the company's first insurance underwriting loss in 15 years, among other things.
In "Microsoft: We Have the Qubits You Want," Tiernan Ray takes a look at the progress that Microsoft Corporation (NASDAQ: MSFT) has made in its plan to bring a real, commercial quantum computer designed for "solving real business problems" to market in five years. See what key advantages Microsoft has.
It is impossible to talk about shipping these days without talking about Amazon.com, according to "No Amazon Worries for FedEx" by Teresa Rivas. Shares of FedEx Corporation (NYSE: FDX) have pulled back over worries about Amazon disruption, but is that just hyperbole, as at least one analyst suggests?
See also: Berkshire Hathaway's 2017: Tax Reform Windfall, Insurance Losses From Hurricanes, Younger Executives Promoted
In Bary's "Time to Consider Time Warner," see why Barron's believes shares of Time Warner Inc (NYSE: TWX) look increasingly attractive, as the company's strong profit outlook should limit the downside if its merger deal with AT&T is blocked on antitrust grounds. Also, is David Einhorn due for a comeback?
"Tax Cuts and Confidence Drive Surge of Hikes" by Vito J. Racanelli points out that companies such as AbbVie Inc (NYSE: ABBV) have been raising dividends in a very bullish climate. These moves have predictive power, powering the trend over subsequent quarters, Barron's said. See what other companies could follow as the year progresses.
Also in this week's Barron's:
How we're all gun owners
The danger of deficits in boom times
Top stock picks for China's Year of the Dog
Two hedge funds pick a fight in India
Madison Avenue's comeback campaign
What happens if Venezuela's oil output drops further
How renewed stock volatility has beckoned day traders
The VIX surge as a wake-up call for investors
When Amazon's HQ2 comes to town
At the time of this writing, the author had no position in the mentioned equities.
Keep up with all the latest breaking news and trading ideas by following Benzinga on Twitter.
Posted-In: AbbVie Amazon Amazon.com anadarko petroleum Berkshire Hathaway fedex MicrosoftMedia Best of Benzinga
View Comments and Join the Discussion!