Barron's Roundtable: A Big Basket Of Bargains For 2018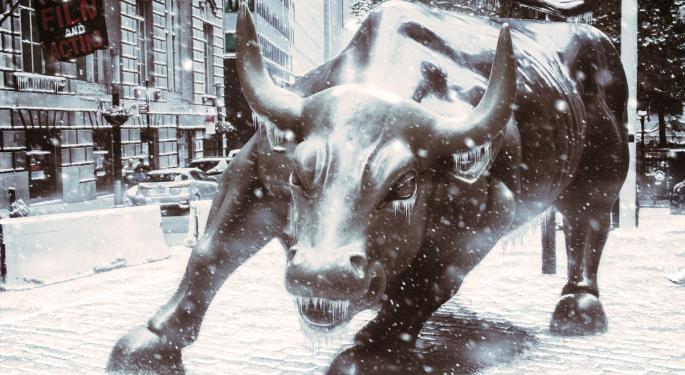 This weekend's Barron's cover story features the second part of the 2018 Barron's Roundtable feature.
Each Roundtable panelist offers up a handful of recommendations and reasons why they like these particular picks now.
Other featured articles include an investor's guide to the government shutdown.
The 2018 Barron's Roundtable experts have spotted dozens of stocks that could shine this year, according to cover story "Barron's Roundtable: A Bevy of Bargains" by Lauren R. Rublin. That includes some that sell at deep discounts to competitors and others that sport lofty yields.
The panelists are some of the country's best investors and market strategists, including Scott Black of Delphi Management, Abbey Joseph Cohen of Goldman Sachs, Mario Gabelli of Gameco and Jeff Gundlach of DoubleLine Capital. They share their views on 51 specific investment ideas for 2018.
Bargains are hiding in plain sight for those investors willing do the legwork, according to these experts. And the article offers a look at how some of the smartest folks on Wall Street practice their craft, examining companies and industries every which way to separate the rising stars from the also-rans.
See which expert seeks small companies like Equifax Inc. (NYSE: EFX) that can become much larger by taking advantage of technological changes to make themselves better and gain significant advantages over industry competitors. Another panelist sees semiconductors as an inexpensive way to play the best secular trends in technology and includes Micron Technology, Inc. (NASDAQ: MU) among his picks.
See also: Ripple Founder Chris Larsen Talks About The Many Use Cases For Blockchain
Find out why another panelist is looking to entertainment and real estate with picks such as Madison Square Garden Co (NYSE: MSG) and MGM Resorts International (NYSE: MGM). And others are looking elsewhere with such recommendations as AbbVie Inc (NYSE: ABBV) , CarMax, Inc (NYSE: KMX), Occidental Petroleum Corporation (NYSE: OXY), Cinemark Holdings, Inc. (NYSE: CNK) and many more.
A lot of potential investments are offered in these linked articles, but Barron's says it believes investors will find it worthwhile to have all these names at once, in one place, as they tweak their own portfolios for 2018.
Also in this week's Barron's:
An investor's guide to the government shutdown
How big techs are struggling to spend tax cut windfalls
Unseen dangers in the small-cap stock rally
Whether it is too late to invest in high-yield bonds
Concerns about the Internet of Things as it swells
The winner of the Barron's annual forecasting challenge
What the 10-year Treasury yield will be at the end of 2018
Why not to chase high utility yields
Why Wal-Mart Stores Inc (NYSE: WMT) shares are back in style
Top value stocks in emerging markets
How to get ready for M&A mania
The "brutal" rally at Boeing Co (NYSE: BA)
View Comments and Join the Discussion!
Posted-In: Abbey Joseph Cohen AbbVie Boeing Carmax cinemark EquifaxMedia Trading Ideas Best of Benzinga