Barron's Spots 5 Genuine Earnings Winners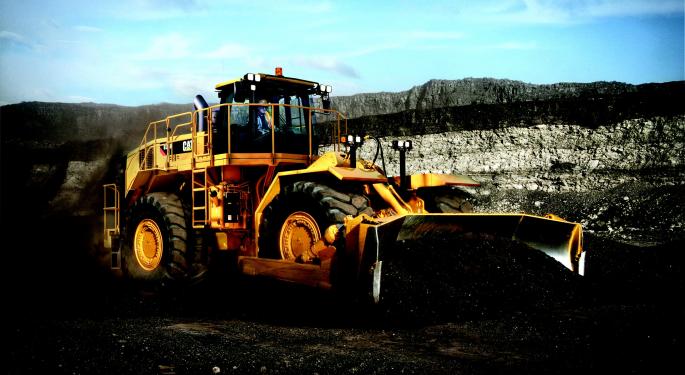 The cover story in this weekend's Barron's features a look at some companies avoiding the trend of tepid investor response to exceeding earnings forecasts.
A special feature includes the latest annual Barron's ranking of the top 100 independent financial advisors.
Other featured articles take a look at the prospects for bargain stocks, including an undervalued Texas bank, and more.
With fewer stocks rising on upside earnings surprises, it pays to look for those that still win applause, says the latest cover story in Barron's. The article pulls back the curtain on five companies that could merit sustained investor applause.
"Wall Street's Real Earnings Surprises" by Jack Hough suggests a couple of reasons why earnings beats lately have been met with small price gains or even declines. Whether or not earnings surprises have been genuine overall, there are some companies that offer true upside surprises, including Analog Devices, Inc. (NASDAQ: ADI) and Caterpillar Inc. (NYSE: CAT).
Research suggests the combination of better-than-predicted earnings and revenue, followed by a quick, positive price reaction, tend to predict market-beating performance for months to come, according to the article.
See how genuine overall earnings growth is and whether there has been any improvement in earnings quality. Find out about the phenomenon called post-earnings-announcement drift, and why companies surpassing both revenue and earnings estimates tend to outperform the market over time by more than companies beating on earnings alone. Also see what the return has been for a strategy of buying stocks with upside earnings surprises and quick share-price jumps, and shorting the reverse.
The article also shows how Barron's screened the Standard & Poor's 500 companies that topped both earnings and revenue estimates and experienced a share price increase, ultimately narrowing the results to five that looked particularly promising based on growth opportunities. Besides Caterpillar and Analog devices, they also include E*TRADE Financial Corp (NASDAQ: ETFC). How each of the five have fared and what investors can expect from them are revealed as well.
See also: Bitcoin Has Been Ahead Of Itself Price-Wise For A While
Other Feature Stories
In a special feature, see the latest annual Barron's ranking of the top 100 independent financial advisors. Articles point out that the biggest independent advisory outfits are growing fast and examine the firms and people to watch, as well as how the landscape for such advisors is changing, meaning fewer mom-and-pop operations going forward. Check out the full list of the best indie advisors of 2017.
See what Barron's feels the prospects are for undervalued Cullen/Frost Bankers, Inc. (NYSE: CFR), parent of Frost Bank, as well as Volkswagen, China Mobile Ltd. (NYSE: CHL) and other bargain stocks favored by Causeway Capital's Sarah Ketterer. Also, how Altaba Inc (NASDAQ: AABA) could reward investors nicely, and why the Equifax Inc. (NASDAQ: EFX) breach has unsettles online investors
Posted-In: Altaba analog devices Barron's Caterpillar china mobile Cullen/Frost Bankers E*TRADEMedia Best of Benzinga
View Comments and Join the Discussion!