Barron's Picks And Pans: Tech Stocks, Bank Stocks, GE And More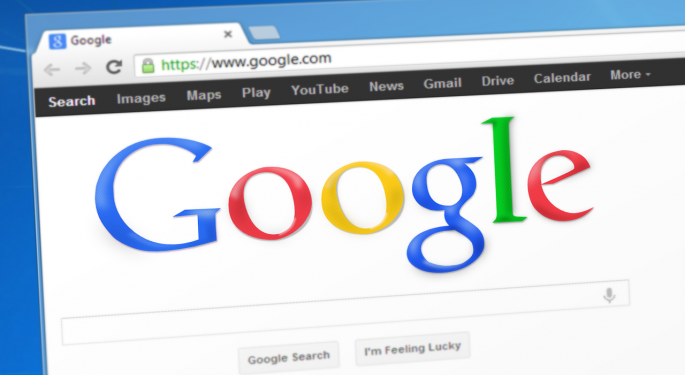 This weekend's Barron's cover story suggests that the rally in large-cap tech stocks will soon resume.
Other featured articles ponder what comes next for grocery stocks and why a management change at the top could be a good thing for an iconic conglomerate.
The prospects for big bank stocks and data-center REITs are also examined.
"The Tech Stock Rally Will Be Right Back" by Ben Levisohn suggests that though investors have recently purged their portfolios of beloved tech stocks, for reasons that are elusive, Apple Inc. (NASDAQ: AAPL), Alphabet Inc (NYSE: GOOGL) and others will bounce back after a brief timeout, propelled by stellar earnings growth.
In "Amazon and Whole Foods: Is This a Grocery Apocalypse?" Alex Eule and Andrew Bary make the case that this surprise acquisition might not be so big, but the implications for grocers are staggering. On paper, it's just a midsize merger. If the less than $14 billion Amazon.com, Inc. (NASDAQ: AMZN) deal for Whole Foods Market, Inc. (NASDAQ: WFM) goes through unchanged, it will be smaller than Walgreens–Rite Aid.
Jack Hough's "General Electric Shares Could Return 15%" points out that shares of chronic underperformer General Electric Company (NYSE: GE) edged higher last week after the conglomerate announced a management change at the very top coming in August. As a new CEO prepares to take over, it looks like the company's best chance in years to reinvent itself.
See also: Amazon's Acquisition Of Whole Foods Should Create Lower Prices, Offer Better Consumer Experience
Bank stocks have benefitted from the tech sector's recent sell-off, according to "The Outlook for Bank Stocks Brightens" by Andrew Bary. See why Barron's thinks the stocks of JPMorgan Chase & Co. (NYSE: JPM) and others are cheap, and they could increase dividends and buybacks after the Federal Reserve releases results of its annual stress tests for leading institutions later this month.
In Tiernan Ray's "The Growing Allure of Data-Center REITs," find out why the real estate investment trusts focused on properties that house servers powering e-commerce and the cloud are faring well. And unlike the tech giants, these REITs come with dividends. Also see why Barron's feels that Digital Realty Trust, Inc. (NYSE: DLR) stands out among them now.
Also in this week's Barron's:
An exclusive list of the top 100 hedge funds
Real estate investor Sam Zell speaks his mind
The Federal Reserve's odd views on inflation
The latest Penta quarterly
Threats that concern bond mutual funds
Whether there is too much tech in exchange traded funds
Big banks that are expected to boost their payouts
Three big caps with surging revenues
Three top Japan guru stock picks
Five robot stocks on the rise
Keep up with all the latest breaking news and trading ideas by following Benzinga on Twitter.
Posted-In: Alphabet Amazon Amazon.com Apple Barron's Digital Realty Trust GEMedia Best of Benzinga
View Comments and Join the Discussion!