Barron's Picks And Pans: AT&T, Express Scripts, Accenture And More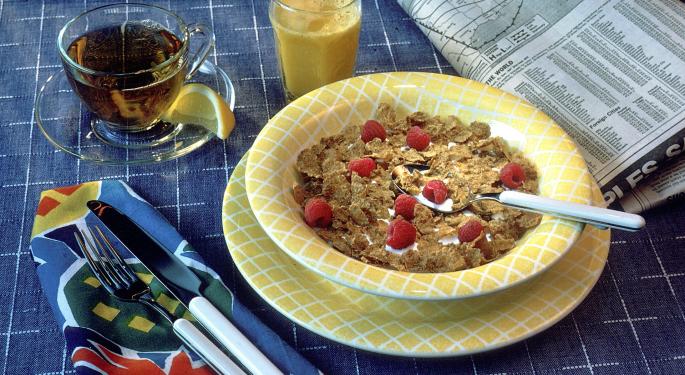 This weekend's Barron's offers six dividend-paying stocks that should thrive whether or not inflation hits hard.
Other featured articles present results of a poll on America's most respected companies and how a summer blockbuster film makes an anticipated merger more appealing.
The prospects for a global management consulting company and a pharmacy benefit manager are also examined.
"6 Dividend Stocks That Hedge Against Inflation" by Lawrence C. Strauss suggests that Bank of America Corp (NYSE: BAC), Johnson & Johnson (NYSE: JNJ) and others can prosper, regardless of what happens with inflation. See which other stocks Barron's thinks provide inflation insurance with their solid fundamentals and their ability to increase their dividends.
In "The Winners: Alphabet, Apple, and Amazon.com," Vito J. Racanelli takes a look at America's most respected companies, according to Barron's latest survey of investors. Three "disruptive titans of the internet age" — Alphabet Inc (NASDAQ: GOOG)
(NASDAQ: GOOGL), Apple Inc. (NASDAQ: AAPL) and Amazon.com, Inc. (NASDAQ: AMZN) — claimed the top spots on the annual list.
Jack Hough's "Wonder Woman Adds Allure to Time Warner Trade" makes a case that the anticipated completion of the AT&T Inc. (NYSE: T) deal to buy Time Warner Inc (NYSE: TWX) could lift the former's shares 20 percent or more, not including its healthy dividend. And even if the deal falls through, says Barron's, both stocks still have upside from here.
See also: White House Says The Paris Climate Accord Hurt American Businesses; Do American Businesses Agree?
Doubts about the consultant Accenture Plc (NYSE: ACN) are overblown, according to "Accenture Presents Its Second Digital Act" by Jack Willoughby, and prospects should boost the stock as much as 60 percent over the next three years. See why Barron's believes investors may be misreading the changing nature of the company's opportunities in both the United States and abroad.
In Bill Alpert's follow-up article, "No Quick Cure for Express Scripts' Ailing Shares," see what political, legal and business risks pharmacy benefit manager Express Scripts Holding Company (NASDAQ: ESRX) now faces. Its share price has fallen since Barron's took a closer look at the stock last summer, and the political fight over drug price inflation has only intensified since then.
Also In This Week's Barron's
A surprising threat to the American economy from consumers.
The latest ranking of the top 100 women advisors.
The fiduciary rule going into effect at long last.
How Alexa makes shoppers buy more stuff.
How artificial intelligence is opening doors for chip makers.
The promise and perils of single-country mutual funds.
A Trump economy report card.
The price of Volkswagen's arrogance.
The larger than expected rise of global dividend payments in the first quarter.
Selecting the right exchange traded fund.
Posted-In: accenture Alphabet Amazon Amazon.com AppleTop Stories Media Trading Ideas Best of Benzinga
View Comments and Join the Discussion!