Barron's Picks And Pans: Roundtable Picks, Trump Stocks, Peabody, Revlon And More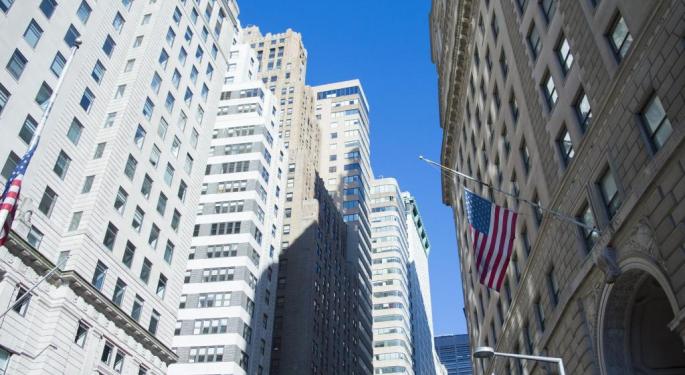 This weekend's Barron's cover story is the first part of the 2017 Barron's Roundtable coverage.
Other featured articles offer a look at how Barron's stock picks for 2016 fared and a checklist for investing in the Trump era.
The prospects for a bankrupt coal miner and a beauty products provider are also examined.
"Stocks Could Post Limited Gains in 2017 as Yields Rise" by Lauren R. Rublin is this week's cover story and part one of coverage of the 2017 Barron's Roundtable. Besides rising bond yields, rich valuations and global turmoil also could limit the market's gains to mid-single digits, the panel of experts suggests. Plus, worries about Europe, the outlook for gold and 10 smart picks for this year.
In "Our 2016 Stock Picks Beat the Market," Jack Hough offers a report card on how the Barron's picks for last year fared. The top picks, Goldman Sachs Group Inc (NYSE: GS), KeyCorp (NYSE: KEY) and United States Steel Corporation (NYSE: X), all had huge returns. But not all the selections did. See how all of last year's picks and pans fared.
Bill Alpert's "Shareholders Fight to Keep Peabody Stock" takes a look at why, at an upcoming bankruptcy court hearing, Peabody Energy stockholders will argue that the nation's largest coal producer is worth enough to leave them something in its reorganization. The plan before the court would wipe out existing shareholders and give the company to hedge funds and its other debt holders.
See also: Lessons To Learn From George Soros' $1 Billion Election-Trade Loss
Shares of Revlon Inc (NYSE: REV) could be worth more than twice their current price, according to "Revlon's Beautiful Outlook" by David Englander, even if its top shareholder, billionaire Ron Perelman, doesn't relinquish control of this top beauty products provider. See why, compared to its main rivals, Barron's thinks the stock looks cheap. And could it be a takeover target as well?
In James T. Tierney Jr.'s "Investment Checklist for the Donald Trump Era," the offered list is intended to help equity investors identify holdings that might be well positioned for the uncertainty ahead and to separate potential winners from losers. See how fast-food chain Chipotle Mexican Grill, Inc. (NYSE: CMG) fits all of the criteria on the Barron's checklist. What others do as well?
Also in this week's Barron's:
The upcoming French elections and French stocks
High optimism as President Obama leaves office
Whether investors should be more concerned about tariffs
What tech earnings tell us about the economy
Why broker mergers can be costly for investors
Investing in bank loan ETFs to protect against rising rates and inflation
What cash flow says about the likelihood of dividend hikes
Steps for using social media effectively
Why small businesses are feeling optimistic
A farewell to Barron's publisher
Keep up with all the latest breaking news and trading ideas by following Benzinga on Twitter.
View Comments and Join the Discussion!
Posted-In: Barron's Chipotle Mexican Grill Goldman Sachs keycorp Peabody Energy Revlon U.S. SteelMedia Best of Benzinga