Barron's Best Income Ideas For 2017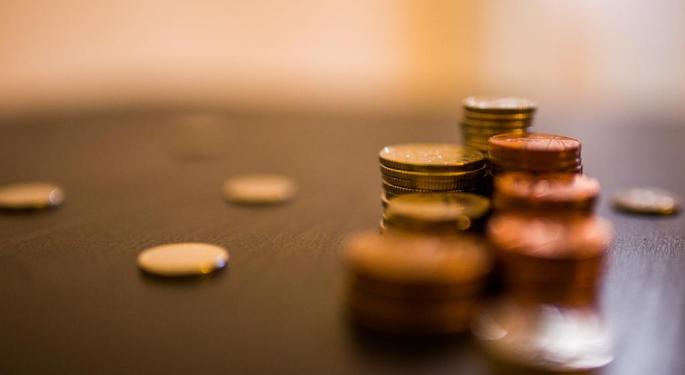 The cover story in this weekend's Barron's examines where to go and not go for yield in 2017.
It's Barron's fifth annual assessment of income-producing investments in 10 sectors.
Other featured articles offer Barron's latest picks and pans, as well as experts on defense stocks, small banks and municipal bonds.
See why European dividend stocks are among the best income bets for the year ahead, according to the latest Barron's cover story. U.S. dividend stocks and electric utilities also look attractive, but there are certain sectors that should be avoided in 2017.
"Where to Find Yield" by Andrew Bary presents the results of Barron's fifth annual assessment of income-producing investments. The best and worst places to find income in a rising-rate world are ranked. Income-oriented investors have plenty of choices going into 2017, says the article, following the selloff in the bond market and in rate-sensitive areas of the stock market during the latter half of 2016.
The analysis examined 10 sectors and forecast which of them offers the best return prospects over the next 12 months. See why the top choice was depressed European stocks, such as Novartis A.G. (NYSE: NVS) and Unilever plc (NYSE: UL). U.S. electric utilities and real estate investment trusts look appealing too, but master limited partnerships and telecoms are among those that do not.
The article also includes a look back at how Barron's income picks from last year fared, and a chart that presents this year's picks, including Boston Properties, Inc. (NYSE: BXP), The Coca-Cola Co (NYSE: KO), Duke Energy Corp (NYSE: DUK) and Pfizer Inc. (NYSE: PFE), by the numbers.
Find out whether municipal bonds, junk bonds and treasuries are worth a look now, as well as how changes in tax laws could affect both stocks and bonds. Discover whether the opportunities for yields of 3 percent to 7 percent are as good as or better than last year, particularly following the election of Donald Trump in November.
Other Feature Stories
See what Barron's feels the prospects are for PNC Financial Services Group Inc (NYSE: PNC) with its steady income stream and a solid loan-growth strategy; leading food distributor US Foods Holding Corp (NYSE: USFD) as it seeks out faster-growing restaurants; and AquaVenture Holdings Ltd (NYSE: WAAS), which is hemorrhaging cash.
Experts discuss the lure of community banks such as BNC Bancorp (NASDAQ: BNCN), how growth for defense spending will affect defense stocks such as Raytheon Company (NYSE: RTN), why high-quality munis are the choice for those who have lost a regular paycheck, as well as why to buy mispriced high-yield municipal bonds.
An editorial takes a look at what to expect behind the scenes of the Trump administration, and columns cover the rise of actively managed funds, last year's investment successes and fiascoes, a new online broker that aims to get people more engaged with their portfolios, and much, much more.
Keep up with all the latest breaking news and trading ideas by following Benzinga on Twitter.
View Comments and Join the Discussion!
Posted-In: AquaVenture Barron's BNC Bancorp boston properties Coca-cola duke energy NovartisMedia Best of Benzinga