Barron's Picks And Pans: Monro Muffler Brake, Fidelity National Information Services And More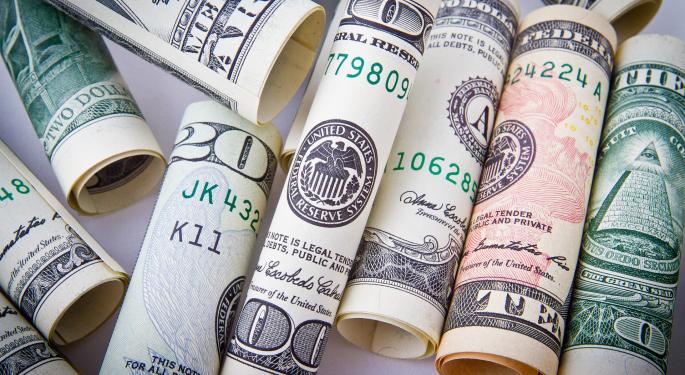 This weekend's Barron's ponders the prospects for a leading auto services provider and a financial services technology star.
Prospects for two small-cap banks with strong fundamentals are also examined.
Other featured articles take a look at what bears such as Bill Gross and Jeffrey Gundlach are saying, and whether infrastructure stocks are overheated.
"6 Steady Growers with Room to Rise" by Jack Hough takes a close look at Amgen, Inc. (NASDAQ: AMGN), Broadcom Ltd (NASDAQ: AVGO), Hanesbrands Inc. (NYSE: HBI) other steady growth stocks that Barron's feels have plenty of room to keep rising. See why these picks may be better than typical safety stocks in the current climate.
In "Monro: A Muffled Outlook," Leslie P. Norton points out that shares of Monro Muffler Brake Inc (NYSE: MNRO) have risen handily for about five years, but at the same time same-store sales have slipped. The stock closed most recently near $62, but see why Barron's predicts that the share price of this growing auto services provider could fall back to the mid-$40s.
Jack Willoughby's "FIS: Banking's Best Stock Play Isn't a Bank" makes a case that revenue at this old-line financial services technology company benefits from the ongoing enthusiasm for cost cutting and the craving for digital services among banks. Could shares of Fidelity National Information Servcs Inc (NYSE: FIS) rise as much as 25 percent in the next year?
HarborOne Bancorp Inc (NASDAQ: HONE) and Investors Bancorp, Inc. (NASDAQ: ISBC) both look attractive, given their strong fundamentals, according to "Two Small Banks With Big Opportunities to Grow" by David Englander. See how the former recently came partially public in a first-step conversion and the latter has been building up its franchise recently.
In this week's cover story, "Safe Yields of Up to 5%: Fixed-Income Panel" by Amey Stone, panelists from the latest Barron's income roundtable not only identify opportunities for safe yields above 5 percent, but they offer up some advice on how investors can avoid making mistakes with careful portfolio construction. Find out how to lock in returns in a world where rates are likely to stay lower for longer.
Also in this week's Barron's:
What bears such as Bill Gross and Jeffrey Gundlach have been saying
Whether infrastructure stocks now look overheated
Fidelity's launch of a robo-advisor
Whether stock buybacks are driving some companies into debt
The current allure and perils of materials stocks
The prospects for Royal Caribbean Cruises Ltd (NYSE: RCL)
How troubles at Tripadvisor Inc (NASDAQ: TRP) have lingered
What Wells Fargo prefers to Tesoro Corporation (NYSE: TSO)
At the time of this writing, the author had no position in the mentioned equities.
Keep up with all the latest breaking news and trading ideas by following Benzinga on Twitter.
View Comments and Join the Discussion!
Posted-In: amgen Barron's Bill Gross broadcom fidelity national information services Hanesbrands HarborOne BancorpMedia Best of Benzinga