Barron's Picks And Pans: Whole Foods, Oaktree Capital, Cabela's And More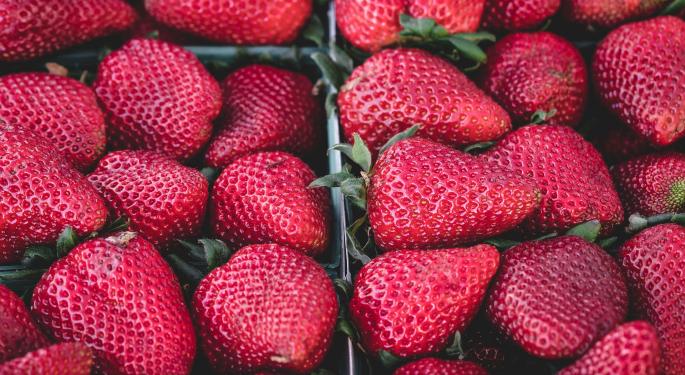 Featured stories this weekend in Barron's ponder the prospects for a pair of specialty retailers.
The prospects for an alternative asset manager and for a textbook publisher are also examined.
Other articles discuss the lull in IPOs this year, the most respected companies, the best woman financial advisors and more.
"Healthy Gains Ahead for Whole Foods" by Jack Hough points out that Whole Foods Market, Inc. (NASDAQ: WFM) is cutting costs and rolling out a smaller, lower-priced version of its stores called 365. See why Barron's predicts that shares of this Texas-based retailer could return as much 20 percent over the next year as sales trends begin to improve.
In "Oaktree Capital's Outlook Is Brightening," Teresa Rivas suggests that Los Angeles–based alternative asset manager Oaktree Capital Group LLC (NYSE: OAK) is ready to capitalize on a boom in distressed debt. "There is a lot more debt outstanding than there was even prior to the financial crisis," says the CEO. Could the stock be worth $60?
Bill Alpert's "Time to Reel In Profits on Cabela's Shares" makes the case that speculation about a sale of hunting and fishing outfitter Cabelas Inc (NYSE: CAB) has pushed the stock too high. See why Barron's feels that any offer is unlikely to come at much of a premium and that the outdoor gear retailer still faces many challenges.
While textbook and educational-content publisher Houghton Mifflin Harcourt Co (NASDAQ: HMHC) does face some short-term hurdles, according to "Houghton Mifflin's Story to End Happily" by David Englander, the long-term earnings outlook is good. And this Boston-based company has plenty left in its share-buyback program as well.
In Alexander Eule's cover story, "Where Have All the IPOs Gone?" see why Barron's thinks the scarcity of initial public offerings so far this year could be good news for investors. Historically, any time there is a lull in IPO activity, it has been followed by a rise in the stock market. But a lot has changed in the IPO process, and there are many factors at play this year.
Also in this week's Barron's:
The latest Barron's ranking of the top 100 female financial advisors in America
The latest Barron's ranking of the world's most respected companies
Nine closed-end funds with yields of up to 10 percent
Apple Inc. (NASDAQ: AAPL) and other companies where debt is not a problem
Prospects for bigger payouts from the big banks
Whether Deere & Company (NYSE: DE) is ready to run
A contrarian approach to emerging market bonds
At the time of this writing, the author had no position in the mentioned equities.
Keep up with all the latest breaking news and trading ideas by following Benzinga on Twitter.
Posted-In: Alphabet Amazon.com. Amazon Apple Barron's cabela's DeereMedia Trading Ideas Best of Benzinga
View Comments and Join the Discussion!